Jennifer Ejoke, also known as Wavy The Creator, took a hiatus from music in 2020 to come back with their EP — P.S Thank You for Waiting — a year later in 2021. 
Wavy The Creator rose to prominence and established themselves as one of Nigeria's most exciting acts in recent years and has since evolved into one of the country's most renowned pillars of the alté music subculture.
With the return and release of P.S Thank You for Waiting, Wavy continues to carve out their own niche in the industry and gain a devoted fan base, rising with their surreal genre defying sound and mesmerising vocals.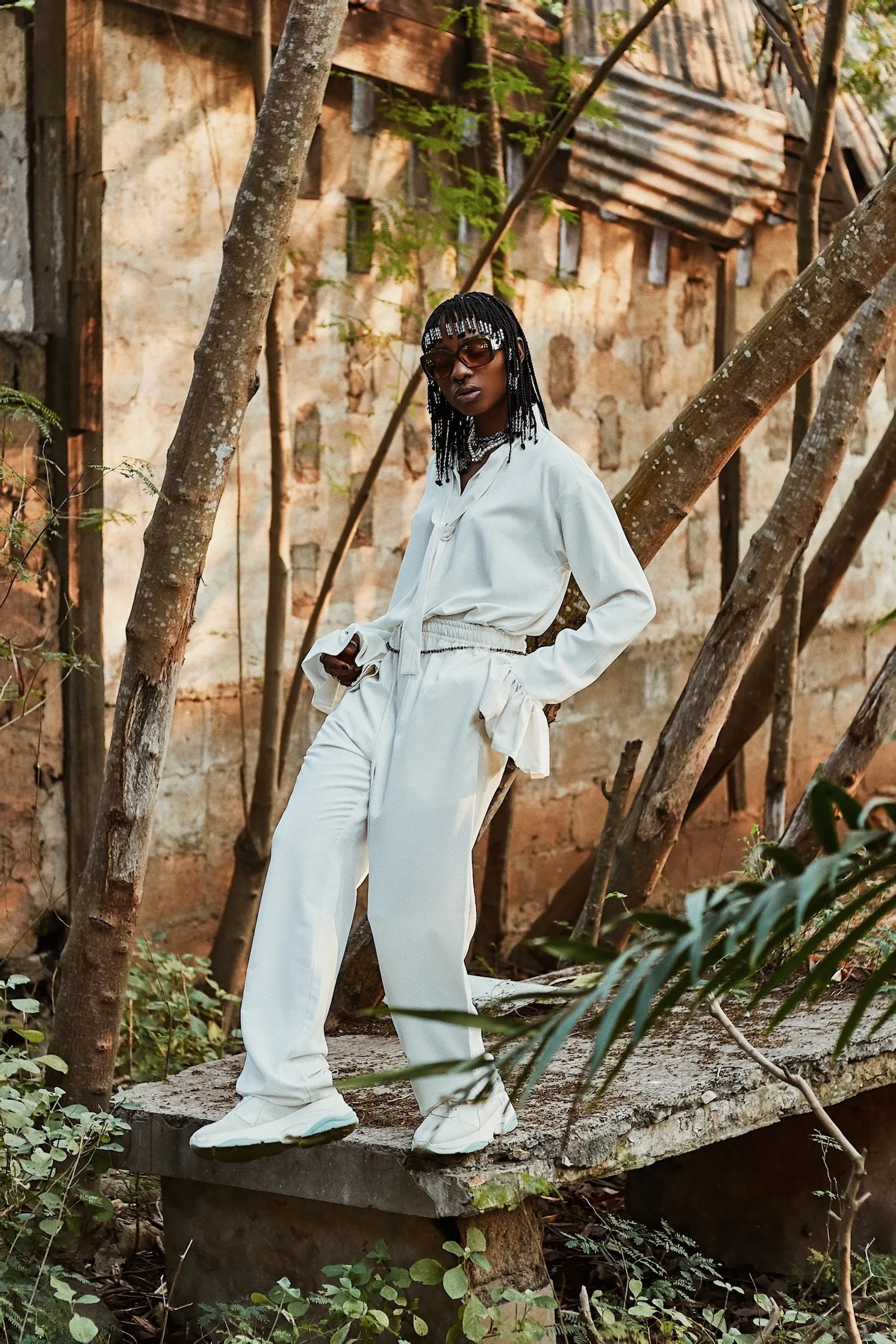 Photograph by: Jhey Too Cool.
Speaking to Notion about their hiatus and subsequent releases, Wavy states: 
It honestly feels just as good as the first time I ever released music. I feel satisfied and very proud of the work I have put in. Nothing was rushed or forced, it's that feeling of doing what you love and doing it so well. It's very important that as artists we take a step back sometimes to remember the purpose of creating.
In this industry, we're often under a lot of pressure just to keep up, sometimes even from the people who are supporting us. It's easy to lose yourself trying to satisfy these things which is why it's so necessary to take that time for yourself to answer the questions. Why am I doing this? Who am I doing this for? How will I make an impact with this?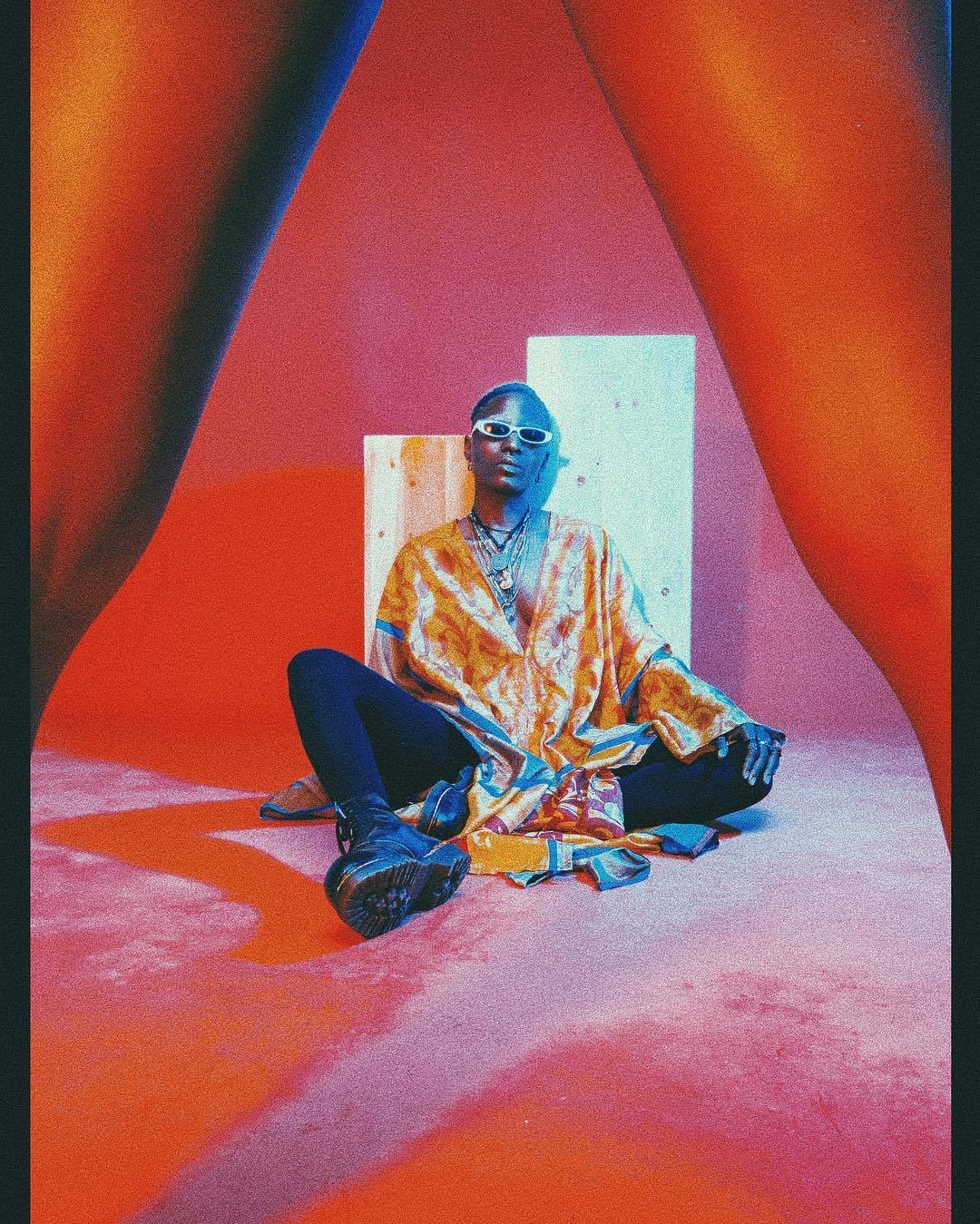 Wavy The Creator considers themselves an alien among mortals because of their ability to be honest, expressive, creative and boundary breaking; constantly evolving as an artist. Wavy expresses this through their music across a wide range of genres.
From the intro, "Letter to Oxygen", to the final offering, "Situations", each track adds layers to an already intriguing and enigmatic persona, broadening the edges and sharpening the corners of her music, which includes Neo Afropop, Experimental R&B, Hip Hop, and other genres.
An alien is defined as a hypothetical or fictional being from another world. Being an alien has always meant being unique and standing out in a crowd. Growing up, Wavy recalls always being their own person who never went along with the majority. Desire and pleasure are some of the keywords that resonate with the artist. "I always knew what I wanted, how I wanted it, and when I wanted it. I was an introvert, but the way I dressed kind of spoke for me before I opened my mouth", Wavy shares.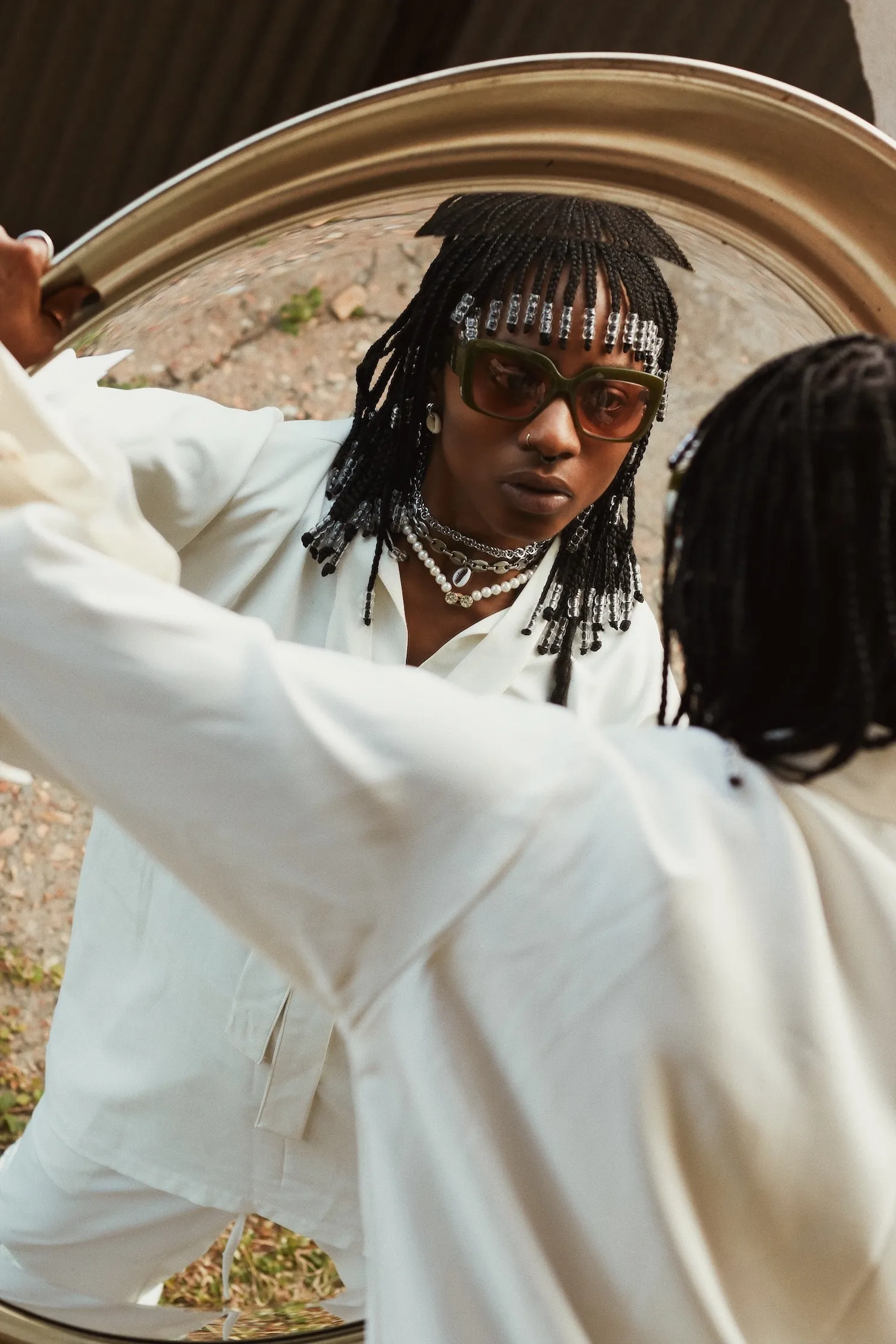 Photograph by: Jhey Too Cool.
After moving to Lagos from Houston in 2017, Wavy's aesthetic and personal style garnered her a lot of attention on a day to day basis and this felt very isolating to them. This was frequently brought up and still raises the question of gender from spectators towards Wavy and as a response, they usually just refer back to themselves as an alien.
Taking a break and finding some direction was very crucial and impactful in the making of P.S Thank You for Waiting, speaking of that decision, Wavy states: 
At some point, I wasn't creating anymore. I was just producing stuff. I realised that what I enjoy the most is creating, but it has to come from a very authentic place. It has to come from my truest self, and it has to come with love and with the intent to create for a purpose, to be inspired and to be inspiring. We are now influenced by so many people's ideas and thoughts because we have access to it. It's so important for us to remember that we're the final say, your mind is the final say, your intuition is the final say.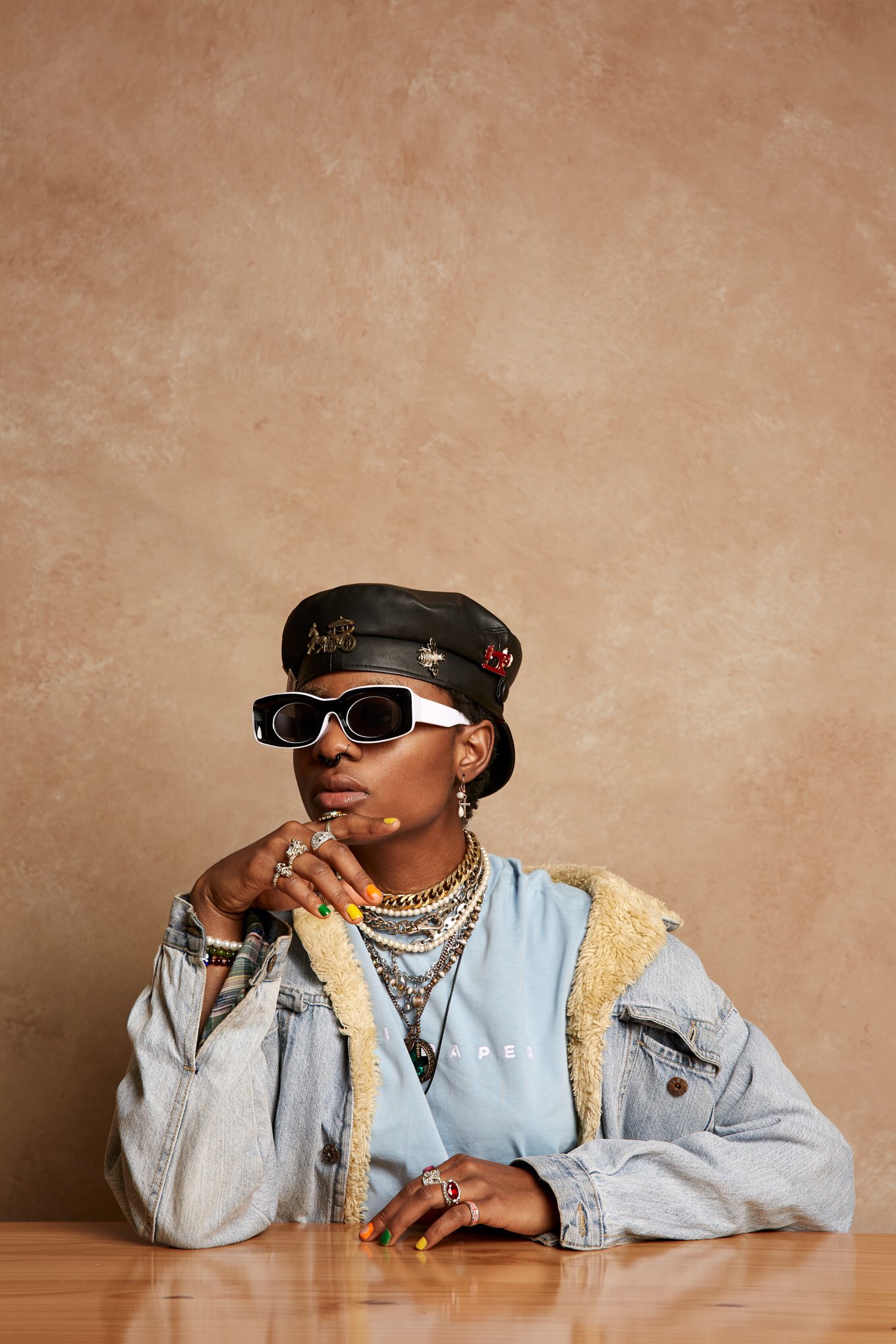 Photograph by: Jhey Too Cool.