Around a year ago, while busy with some mundane chore, I played my "Discover Weekly" playlist from Spotify on shuffle — something which has become a regular ritual — in an attempt to discover captivating new and older music.
After a couple of mediocre tracks, I was greeted by a distinct sound of keys accompanied by a smooth, stripped back opening guitar riff, mesmerically meandering on before introducing an infectious layer with the guitar.
The song in question was "Home Town", by legendary psychedelic Zamrock group WITCH – an acronym for We Intend To Cause Havoc. Little did I know that this initial introduction was only the tip of the iceberg when it came to the fascinating history of a truly captivating sound.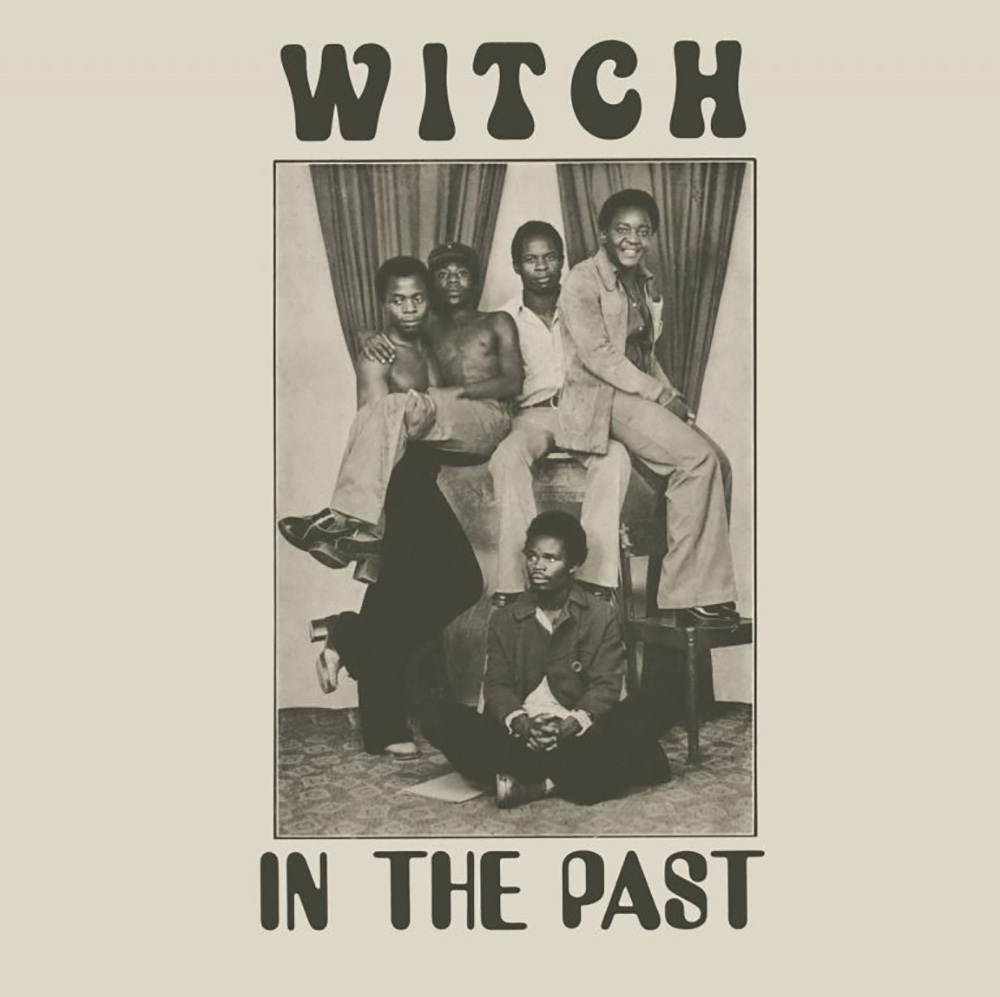 All things considered, I may be what you call old-school, in an increasingly digital landscape. I prefer albums over playlists.
My workflow exclusively consists of handwritten notes, illegible to anyone other than myself, and my interest in photography — somewhat hypocritically — is almost solely focused on the tactile experience of film photography
All my gripes with our new digital hellscape aside, I will give the wider web its fair dues in paving ways for global audiences to discover, or rediscover, all manner of gems from the past that would otherwise be lost to one of life's cruellest realties — time.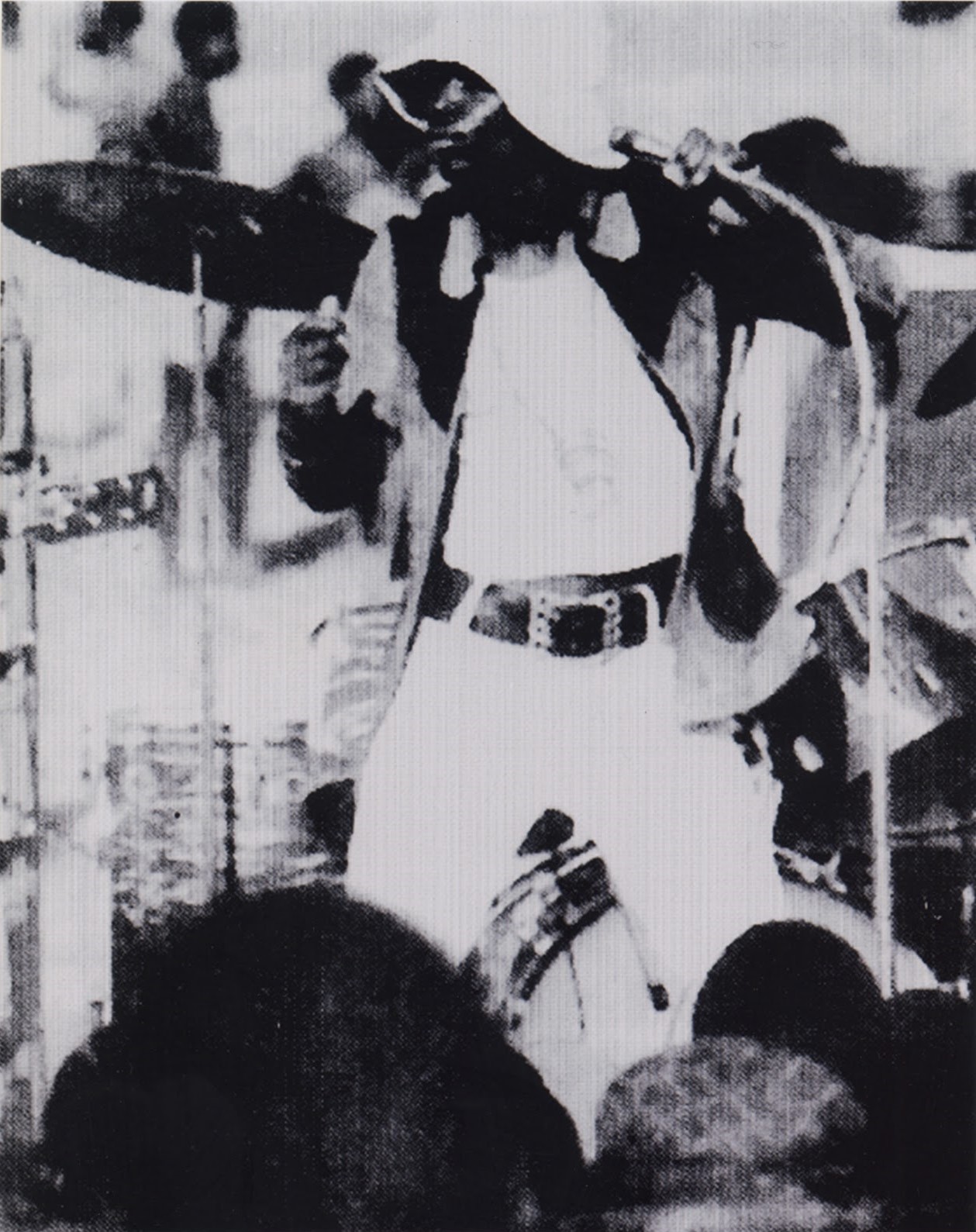 Power determines which histories are widely remembered and so Zamrock had, for the most part, seeped to the margins of sonic history and memory. That is until some Zamrock classics resurfaced online, albeit illegal, during the early 2010s.
The psychedelic sonic movement born on the Copperbelt, amongst the youth in a recently independent Zambia, had found a new lease on life and its surviving stars could finally tell their stories
Zamrock became popularised along the Copperbelt mines of a newly liberated Zambia, via the country's youth ushering in its freedom and independence, and looking to capture the forming culture, identity, and sound of a newly independent modern African state.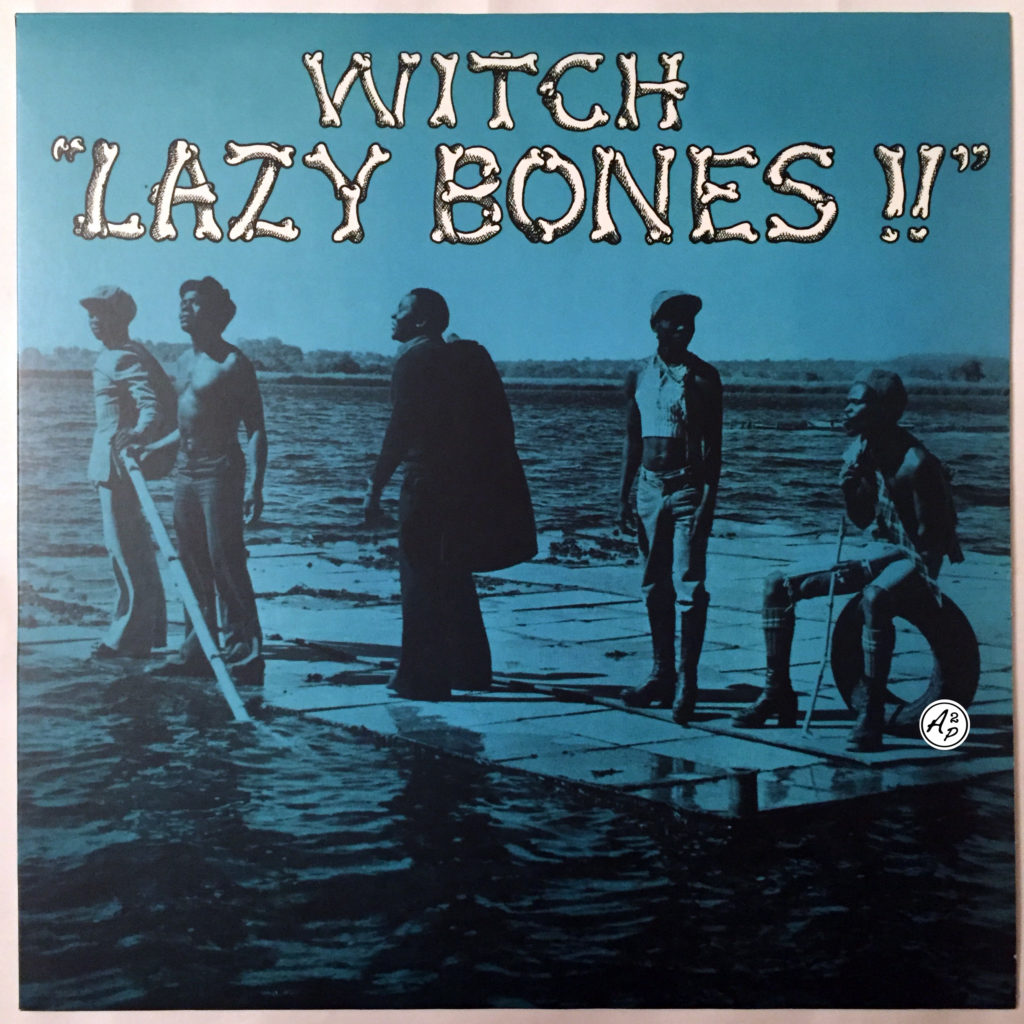 "One Zambia, One Nation", the rallying cry toward the fight for liberation, coined by Dr Kenneth Kuanda — the first president of independent Zambia — who also inadvertently played a significant role in the later popularisation of Zamrock.
This through a decreeing mandating that 90% of the music played on national radio stations had to be Zambian in origin, to celebrate the culture of a newly independent nation.
Artists took this decree as an invitation to experiment. Many Zamrock stalwarts from bands such as Amanaz – Ask Me About Nice Artistes In Zambia, Musi-O-Tunya, Crossbones and the WITCH, were tired of simply replicating sounds they had previously been bombarded with from the UK and our very own shores in South Africa, and wanted to create a sonic culture and aesthetic all their own.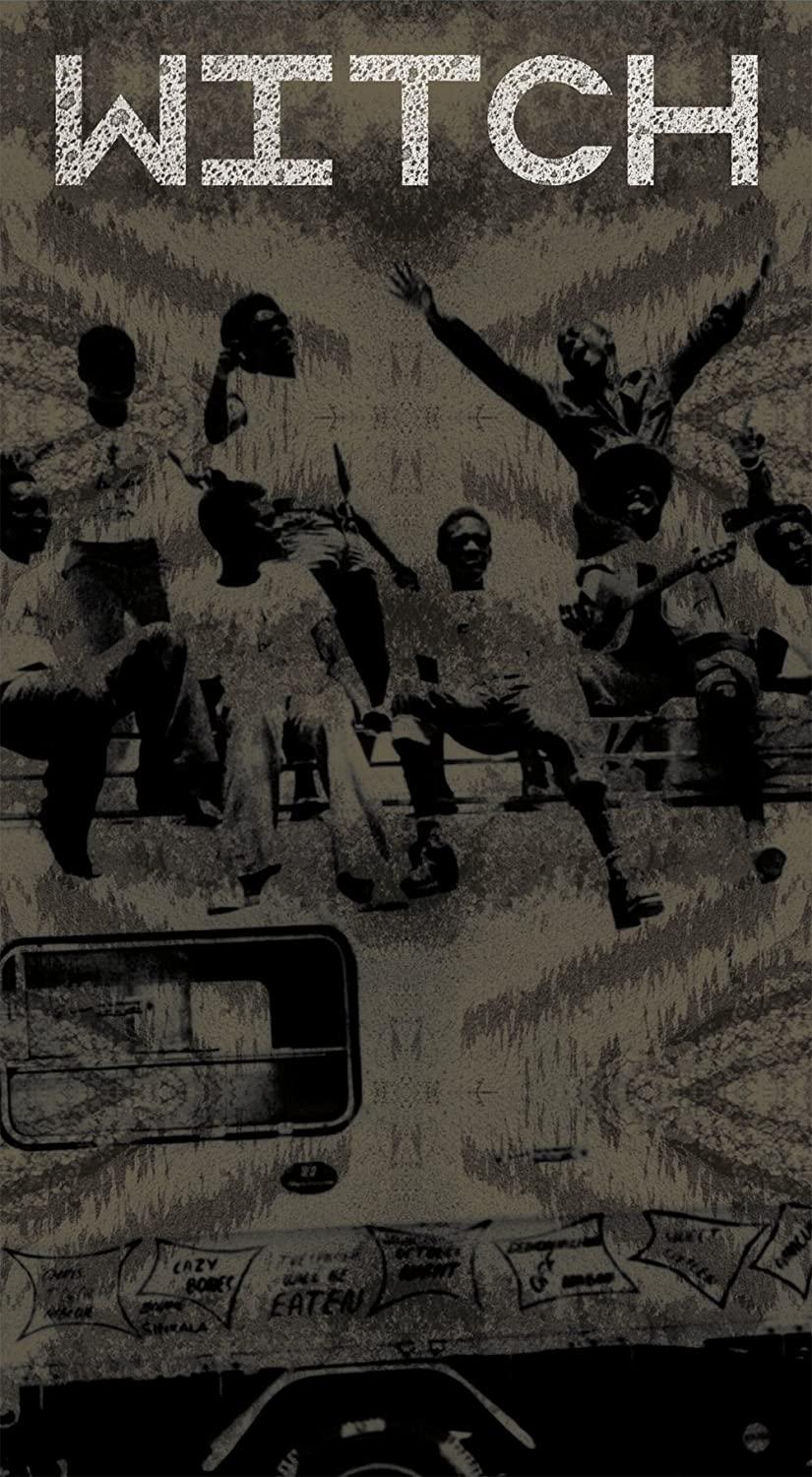 Isaac Mpofu of Amanaz beautifully encapsulates this sentiment when they state, "We began to think, well, the culture is part of us. We were not politicians of any class, it's just that we thought in music we could change that political tone so that it becomes a social tone."
Around this same time, Ghanian band Osibisa had come off of a successful world tour, which to an extent affirmed to Zambian musicians that you didn't need to sound like The Rolling Stones to be successful. Experimentation doesn't necessarily mean the music is going to be good.
Fortunately however, when it comes to the superstars of Zamrock the music is breathtaking, not just on a continental context but one a global one too — it's just some of the best psychedelic rock infused music I've ever heard. The genre's golden years are generally marked down as between 1972-1979, with musicians pushing sonic boundaries, while creating cultural moments not only in music but, I'd argue, in fashion and design too.
Floral shirts, bell-bottom jeans, chunky leather boots, rags and drapes filled with colour added to the otherworldly psychedelic aura around the biggest Zamrock bands. Not to mention the experiments in design these bands engaged through their album cover art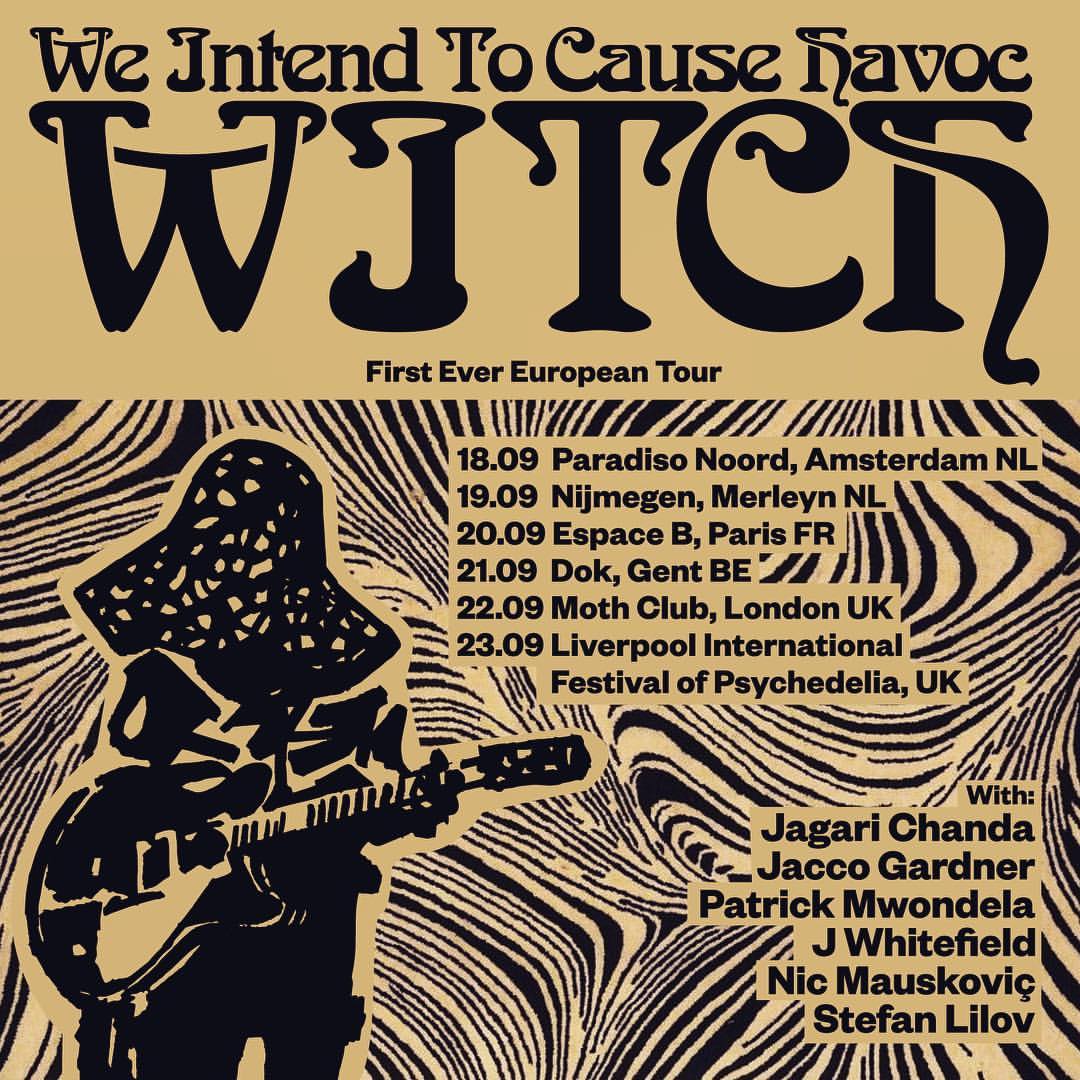 The popular Zamrock bands were pioneers, they were celebrities but even amongst the most successful, none could rival the popularity of WITCH. Fronted by Emanyeo "Jagari" Chanda – Jagari, an Africanisation of Mick Jagger's name given to Chanda by the fans – with Chris Mbewe, Boyd Sinkala, John Muma, Gedeon Mulenga and Boidi Sinkala, WITCH were the most popular group in the Zamrock scene. Billie David Nyati, an influential producer in the Zamrock scene, explains, "The Witch were stars.
All the band members were stars. Some will come from Kitwe. Some will come from Kabwe or Lusaka just to come and meet the WITCH. The way they handled their guitars, their microphones, Jagari Chanda, he was a star, he was shining". 
When WITCH performed, the crowd would be riled into such a frenzy that there were often riots, to quote a Guardian article from last year, "The fervour was so intense that police would be called to calm riots outside oversubscribed shows: 'The hall where the boys played had its roof ripped off as exuberant fans tried to find their way through the windows', read a review in the Times of Zambia."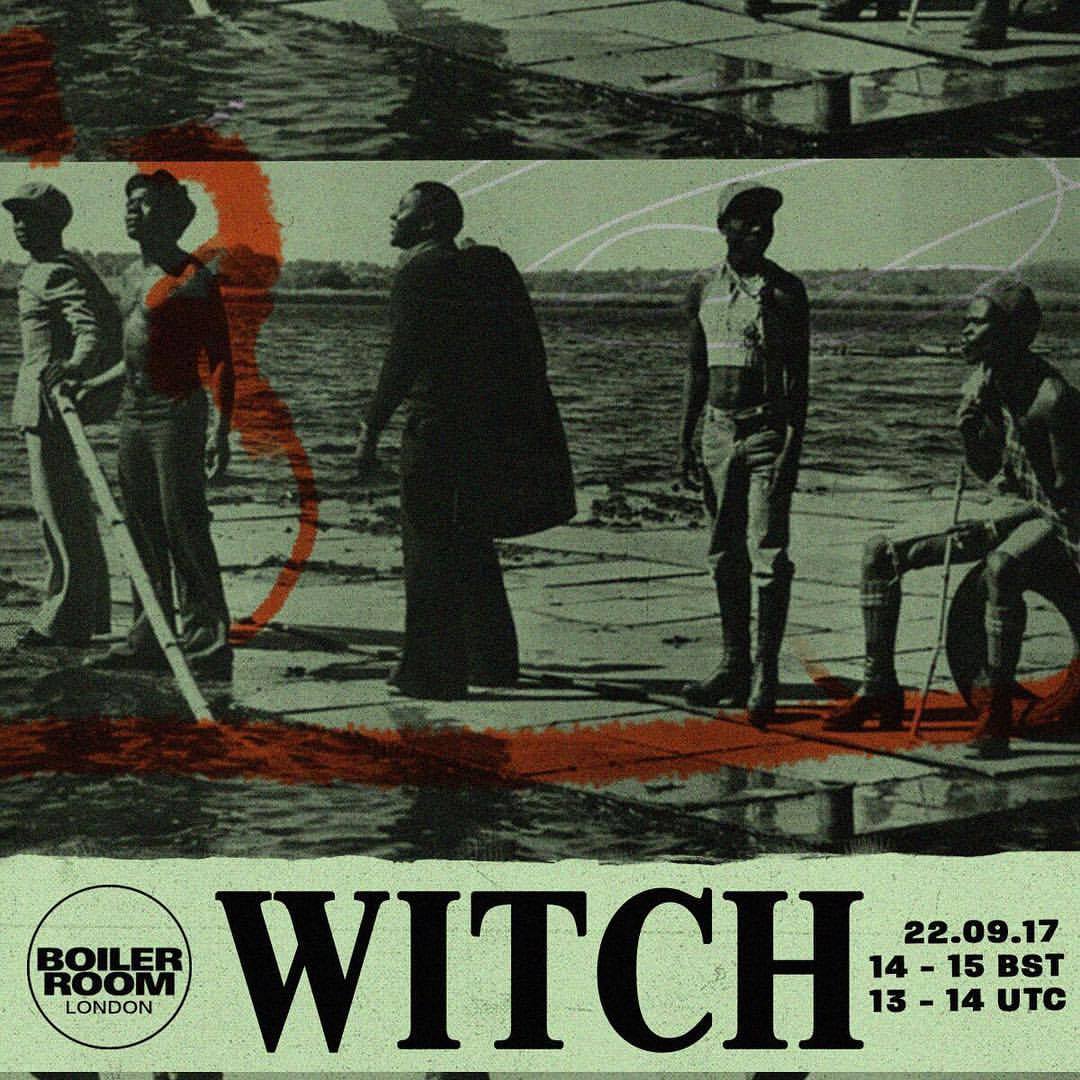 Given their level of success, you'd think WITCH and their musical legacy would still be known far and wide, especially considering that their popularity spread beyond the borders of Zambia. However, the late 70s and 80s brought with them socio-political and economic times, not only for the Zamrockers but for Zambians in general: 
Zambia had plunged into an economic crisis in the mid-70s as the price of copper — which accounted for 95% of the country's export earnings — halved in value on the world market. Conflicts in Namibia, South Africa, Mozambique and Zimbabwe had encroached on Zambia's borders. President Kaunda imposed curfews and blackouts from 6 pm to 6 am, rendering the Zamrockers impotent, and the arrival of disco in the late 70s pushed Jagari out as his bandmates pursued a new direction. 
Today, Jagari Chanda is the only surviving member of the original WITCH lineup. The Aids epidemic is another weighted part of Africa's history with it having claimed the lives of 1.4 million people from the 1980s to 2010 in Zambia alone, some of them believed to be Jagari's former band members.
After years away from the music scene as a teacher and a gemstone miner, Jagari returned to stage in 2017 for a Boiler Room performance, and he still doesn't miss a beat.