German digital artist Lorenz Potthast is spending time in South Africa to present on his MA project on the oceanic routes of the internet as well as to be part of the opening of a new gallery space in Durban called TheOtherRoom. His background is in design but has always had an interest in digital technology, specifically how it changes the way we behave, interact, and see the world. He wanted to use design to think about how people interact with technology without necessarily having a commercial interest.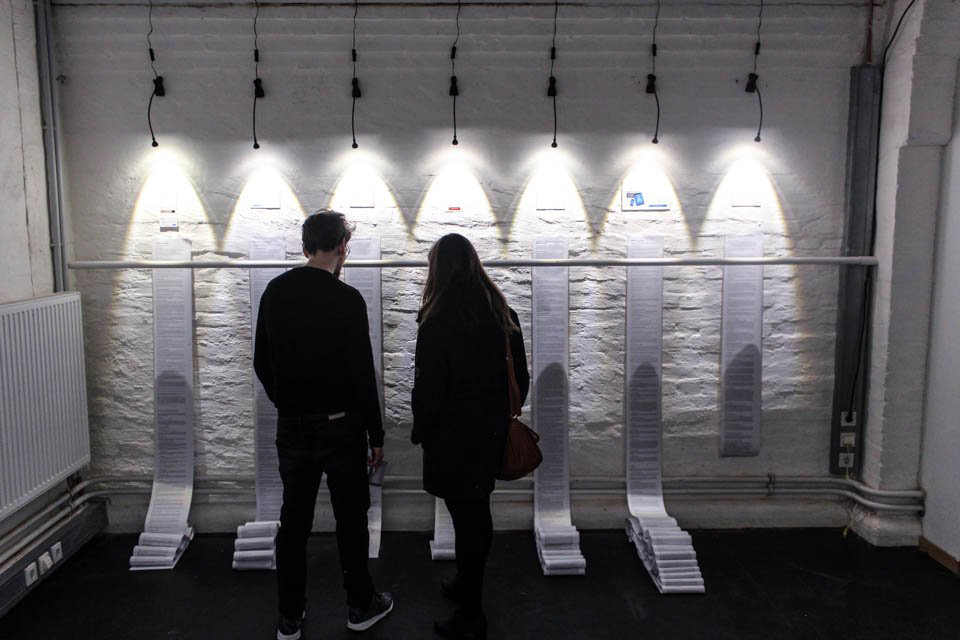 His work flows in two directions, the first taking a critical look at various aspects and practices related to digital technology. His project
Do You Agree?
is an example of this kind of work. This work investigated licensing agreements we accept to before we install or sign up for software or an online program. This involved printing out these licensing agreements for viewers to see their length and complexity in their entirety. However, in order to enter the exhibition space, viewers had to walk up to a computer and click 'I agree' on a blank licensing agreement page, the same way that most people click 'I agree' to these programs without reading the text. Viewers did not realize that they were agreeing to be monitored throughout their time in the exhibition space. On their departure, viewers were handed a printout with information based on an analysis conducted during their time in the exhibition. This included categories such as estimations about their race, gender, happiness and speed. This work aimed to comment on how through these elaborate agreements we agree to be monitored and allow information about ourselves and our activities to be profiled.
The second direction of Lorenz's work relates to his fascination with what the digital allows us to do, which he channels through the work he does with his collective Xenorama. Xenorama is made of five members who mainly work with projection mapping, and were brought together by their interest in creating digitized surfaces.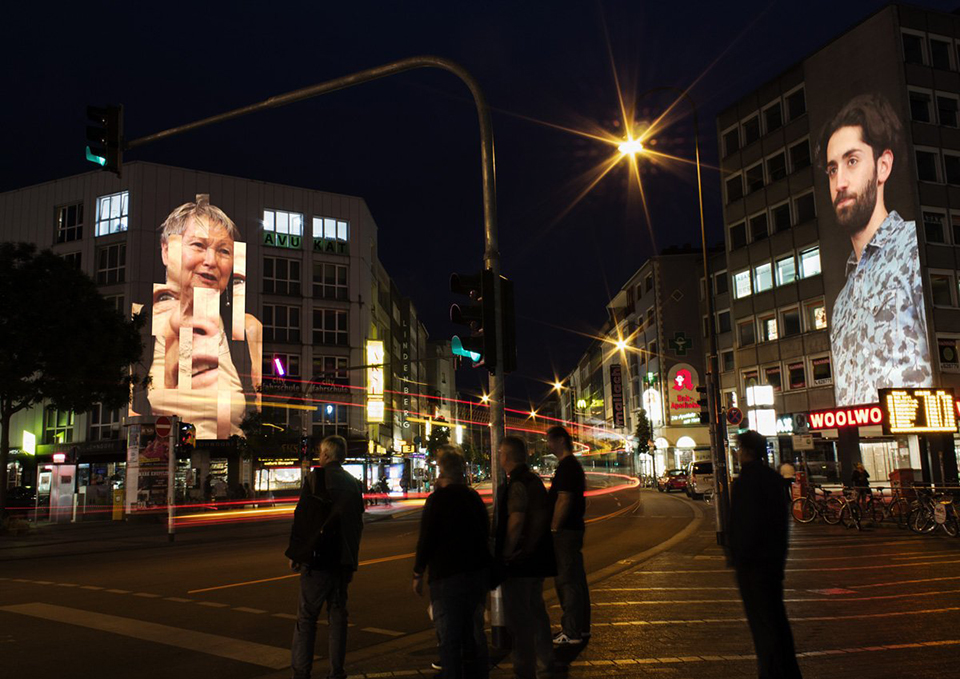 Lorenz first came to South Africa in 2015 as part of a cultural exchange between his city, Bremen in Germany, and Durban. He worked for a year at BAT (an arts and culture centre) in Durban and helped to set up a computer room. This year he was invited by lecturer and digital practitioner Tegan Bristow to give a talk at Wits about his MA work on the oceanic routes of internet cables. This project stems from his interest in understanding what the internet is. His time in Johannesburg is also linked to the fact that it is the city that is the data centre for South Africa, despite the fact that Durban is the landing point for the internet cables that connect South Africa to the global network. His work will be looking at how to think through this digital logic.
Tied to his research, Lorenz also spent time in Durban to be part of the opening of a new alternative gallery space called TheOtherRoom. As part of the opening, there was a performance by artist Simphiwe Xulu, aka Mr MediaX, in which he embodied a mythical creature called Mami Wata. Lorenz explained that there are many theories about this creature, but one specific one describes this creature as having a mermaid-like figure and having travelled to Africa from the first ships of the colonizers that had mermaid figures carved into them. Over time this belief has travelled from the North of the continent to the South, creating varied versions. In the exhibition, Mami Wata was imagined as a piece of information, as data travelling through Africa. Following one of the beliefs about Mami Wata, that one can communicate with her through telepathy, and working with Donnavan Orr who conceptualized the Body of Wata exhibition, Lorenz created a tweet bot that lives in the Twitter servers in San Francisco. On the night of the opening there was a projection of the world map on a wall, and tweets sent to Mani data were digitally routed on this map. This was an attempt to visually portray communication with Mami Wata and to imagine the concept of Mami Wata as a digital entity.
To check out more of his work and that of his collective, go to Lorenz's website.