Sole, in collaboration with Power Horse, is fuelling creative expression and empowering a new era that showcases the beauty of South African skate.
Titled 'GREEN SHOOTS', one of the features — that comes in the form of a short video — takes an organic look at the scene of South African skate, particularly in Cape Town, whilst also using some of the Mother City's iconic spots as a backdrop to imagery and visual storytelling.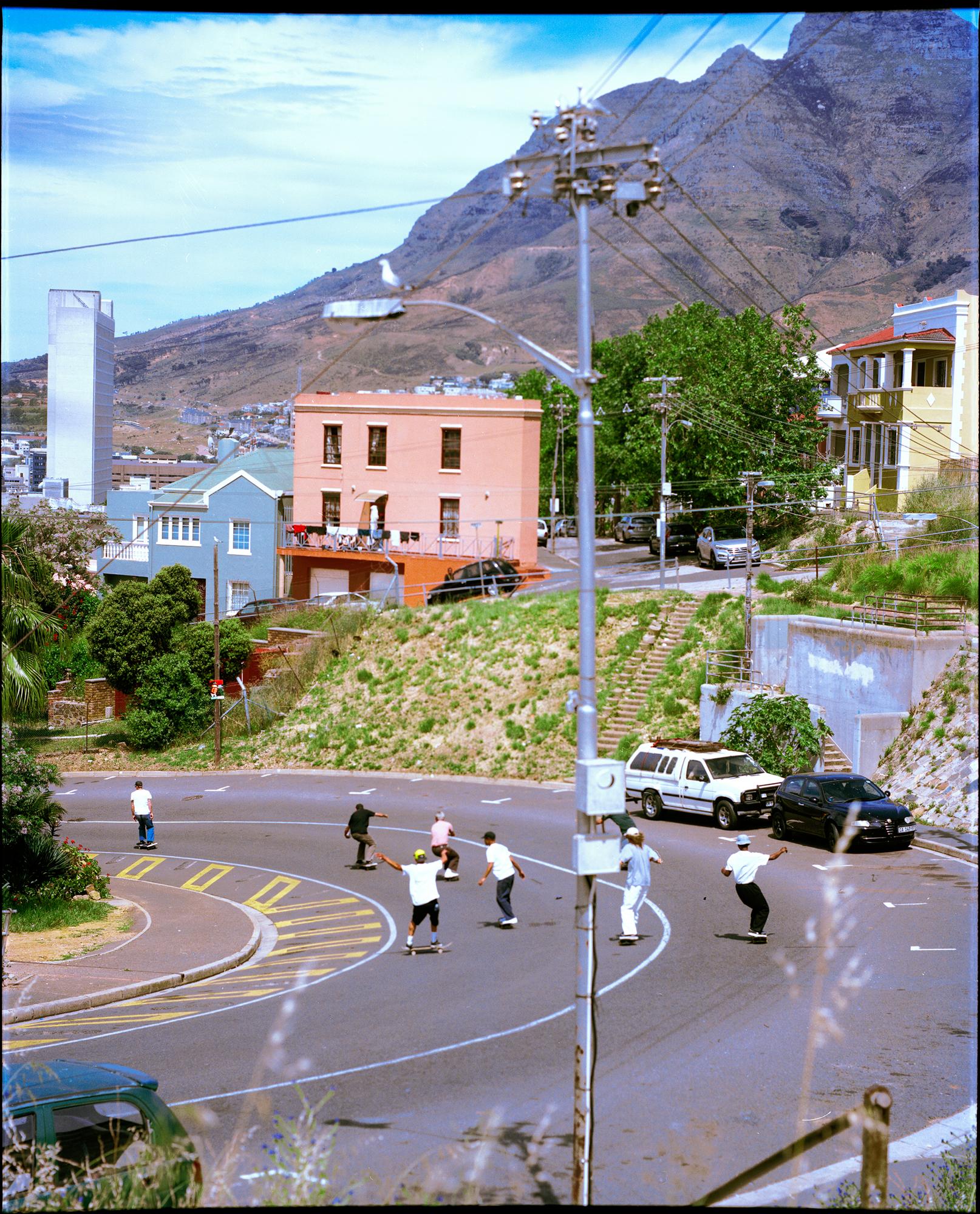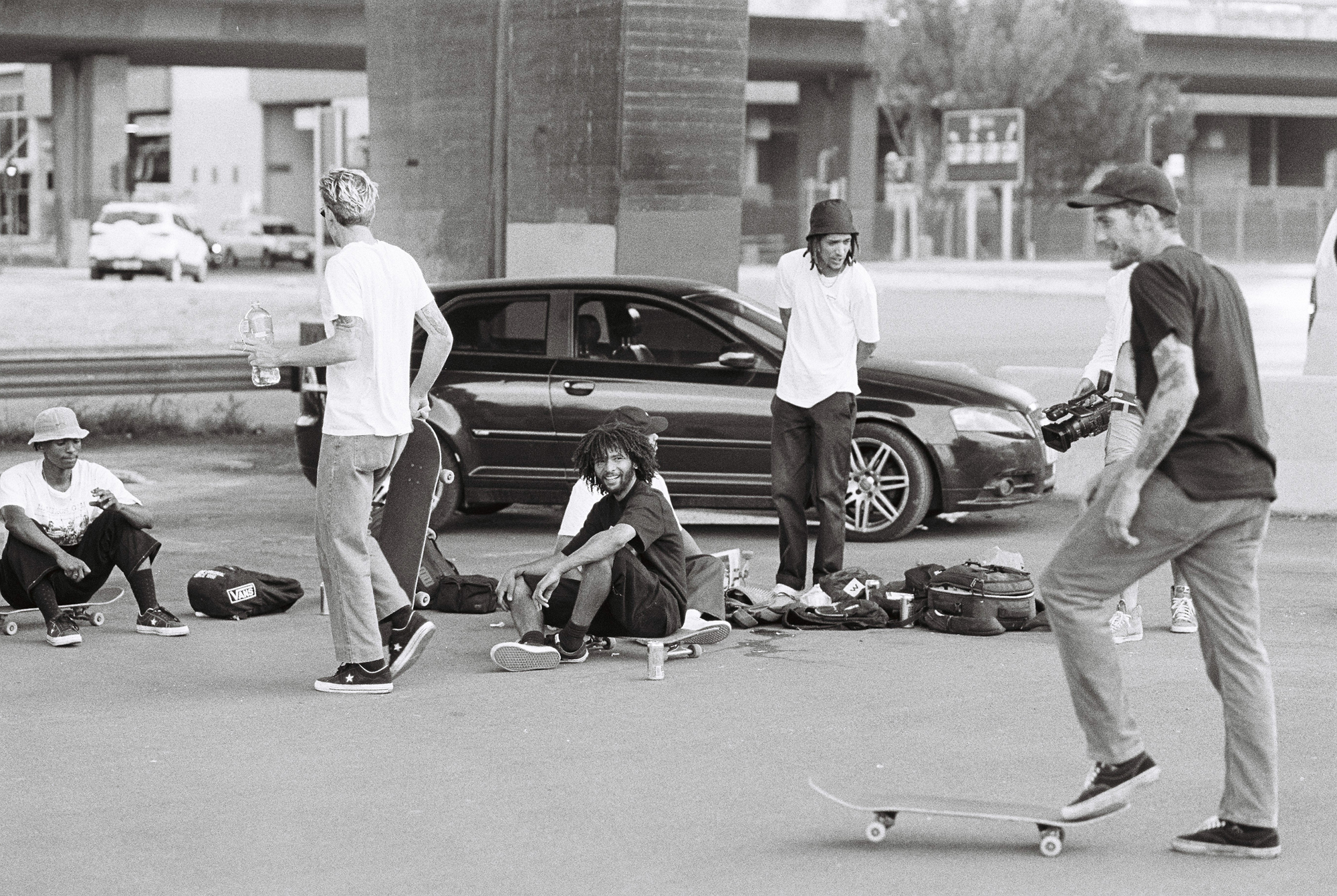 From riding the rails of a skatepark to cruising around the significantly populated turns of the city, 'GREEN SHOOTS' creates a feeling of appreciation and coastal nostalgia for the viewer and the skaters that make up the film.
Shot in Cape Town CBD Civic Centre, a local skate park and Devil's Peak, the video features a vintage documentary aesthetic that nods to the atmosphere of typical skate videos.
To further add to the short film's warmth and organicness, 'GREEN SHOOTS' includes skaters Yann Horoblitz, Chenai Gwandure, Joubert Van Staden, Justus Kotze, Alex Williams, Ethan Cairns, Zion Caswell, Iviwe Yekani, Joshua Chisholm, Charl Jensel, Dennis Collins.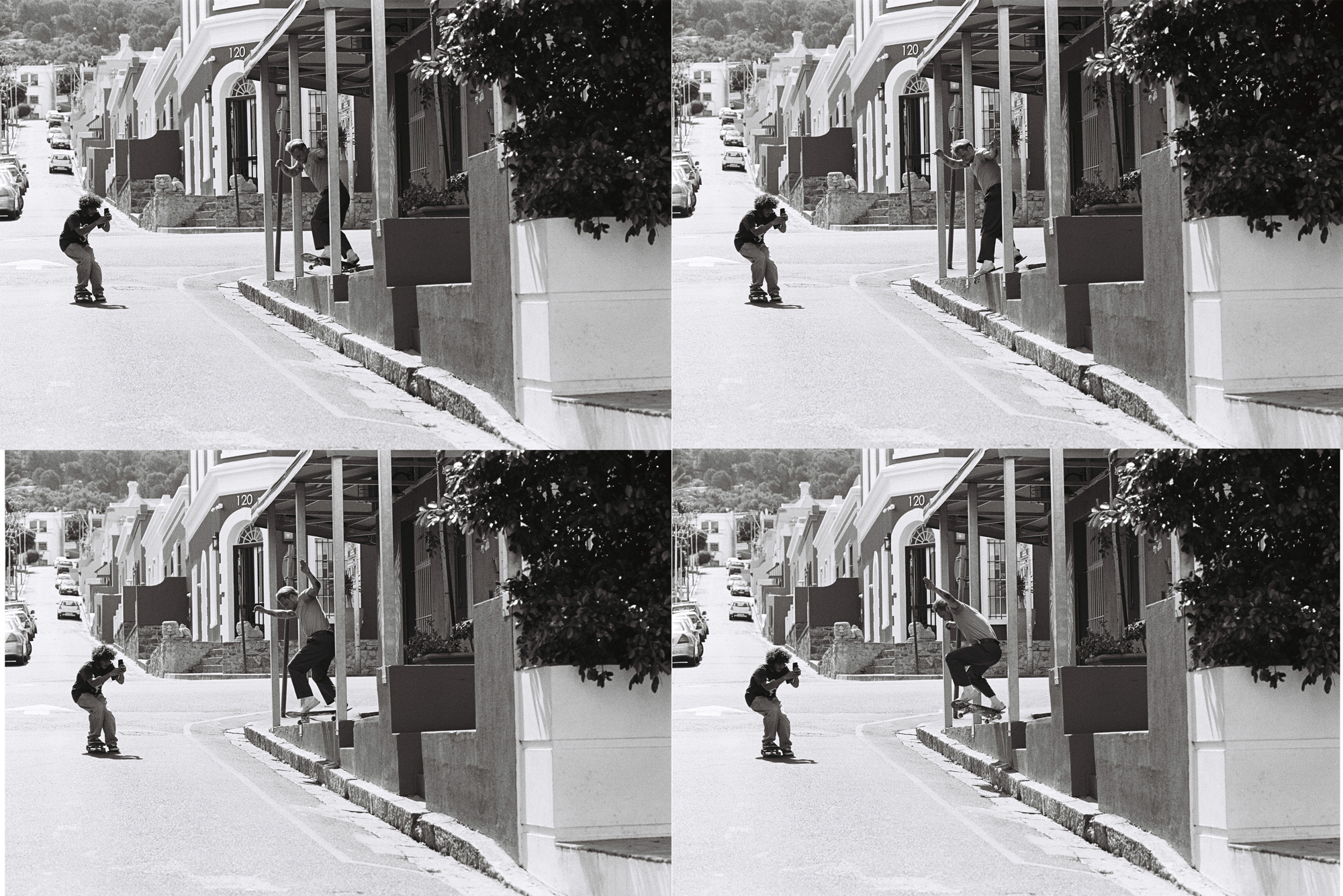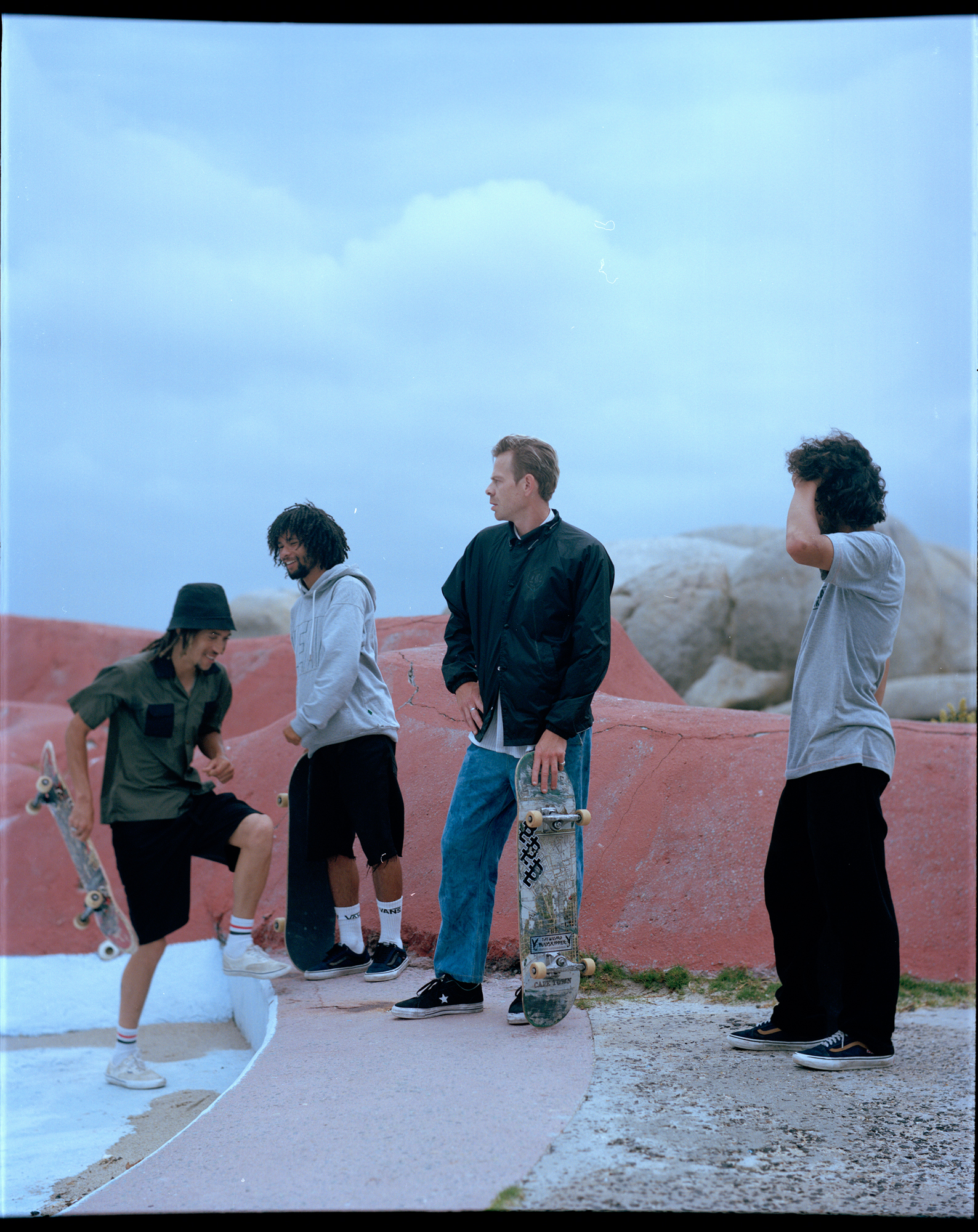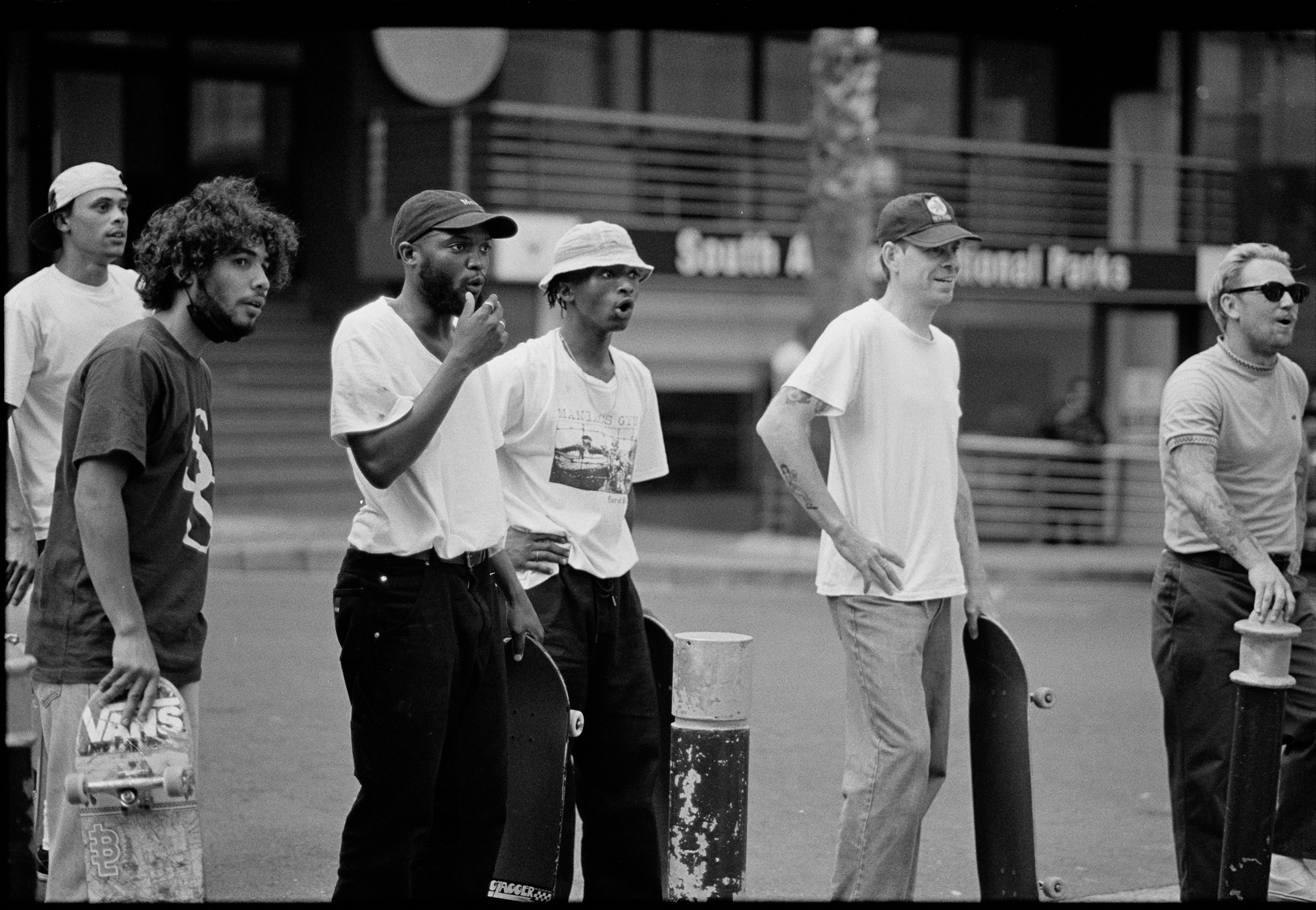 As one might observe, South Africa, and therefore Cape Town's legacy is steeped in spatial Apartheid.
The country's current landscape is filled with colonial residue as the movement from colonisation to Apartheid affirmatively acted as the progression of the marginalisation of people of colour from the centre of "Cape Town".
The basis of this discrimination was — and still is — in space and in denying people of color access to economic possibilities by enforcing legislative restrictions on specific race groups' ability to live in certain places.
The closeness to and interaction with the CBD is significantly metered by skin color for everyone in South Africa, particularly those who are still disadvantaged due to the way space and spatial planning has operated in the country.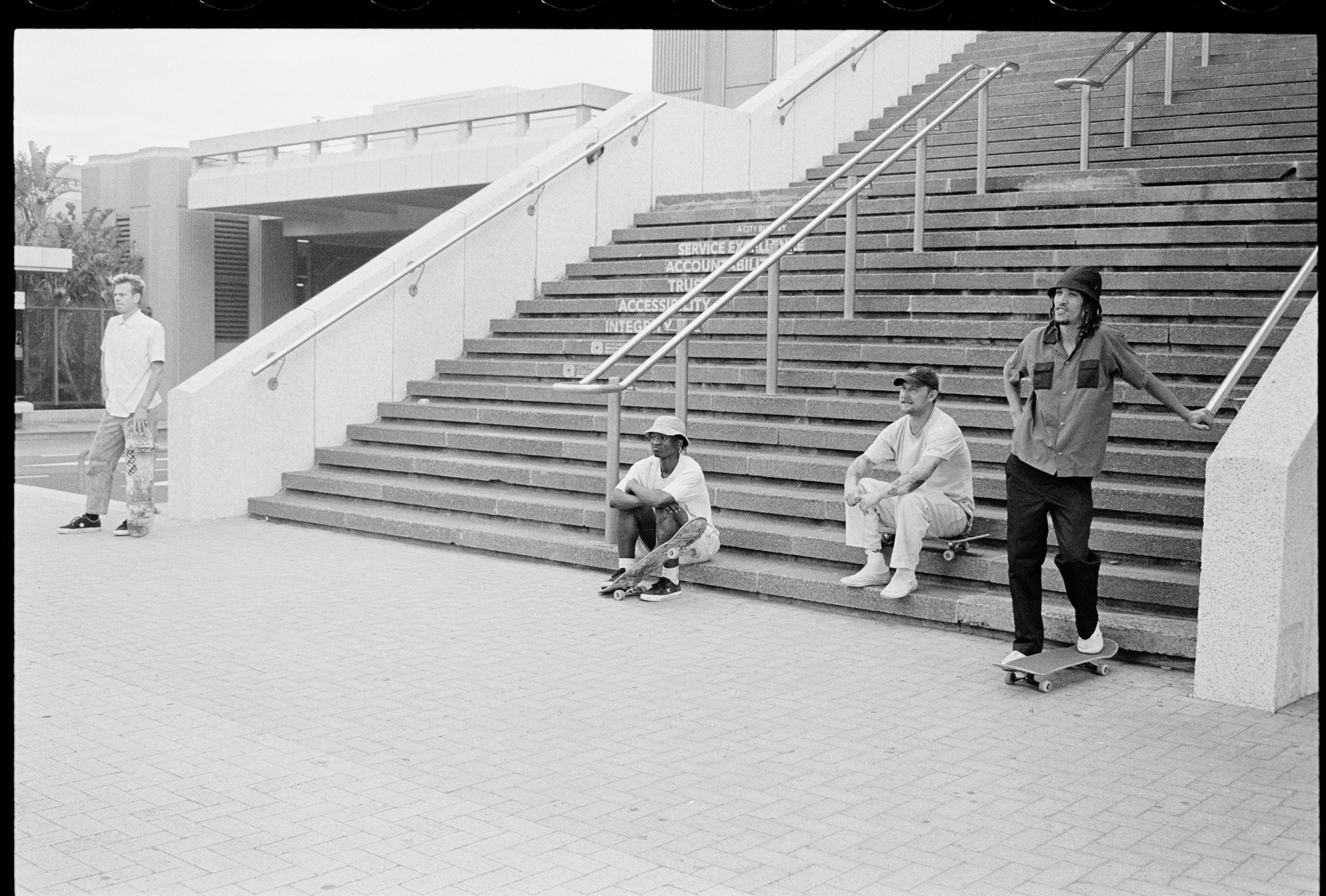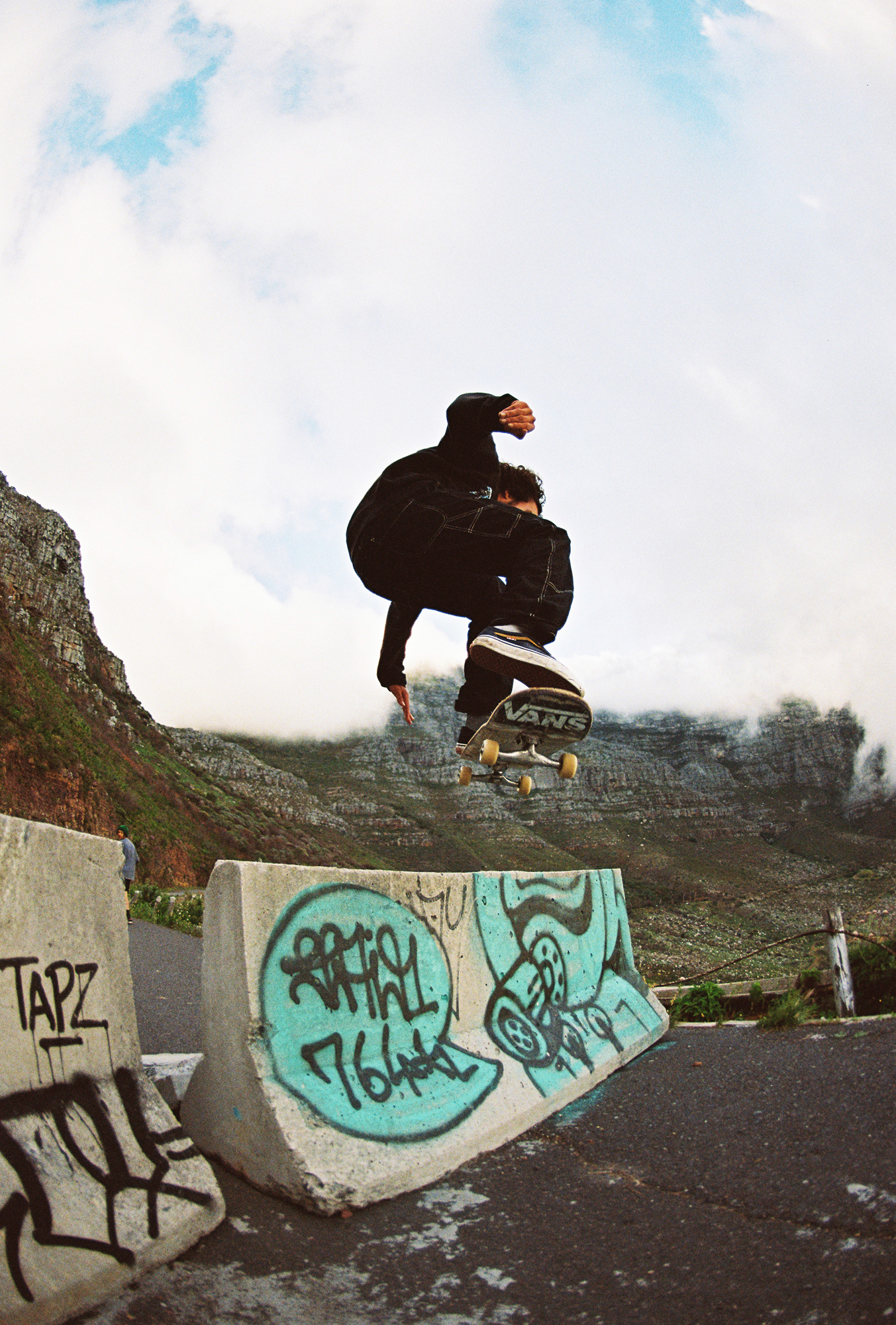 South African Skate — much like access to the CBD as well as other historic landmarks in Cape Town — comes at a high cost for people from previously disadvantaged areas.
Even though building skateparks in underserved areas as a form of community upliftment is an action that may have started with good intentions, in most cases, little thought is given to supporting the relatively expensive activity, or keeping the parks and surrounding areas habitable after they've been built.
However, as with most activities, sports and previously exclusive creative outlets, talent always emerges from all walks of life once given the opportunity to express itself.
Activations such as those from Sole and Power Horse support the evolution of skateboarding and the progression of its culture in historically and politically charged cities such as Cape Town.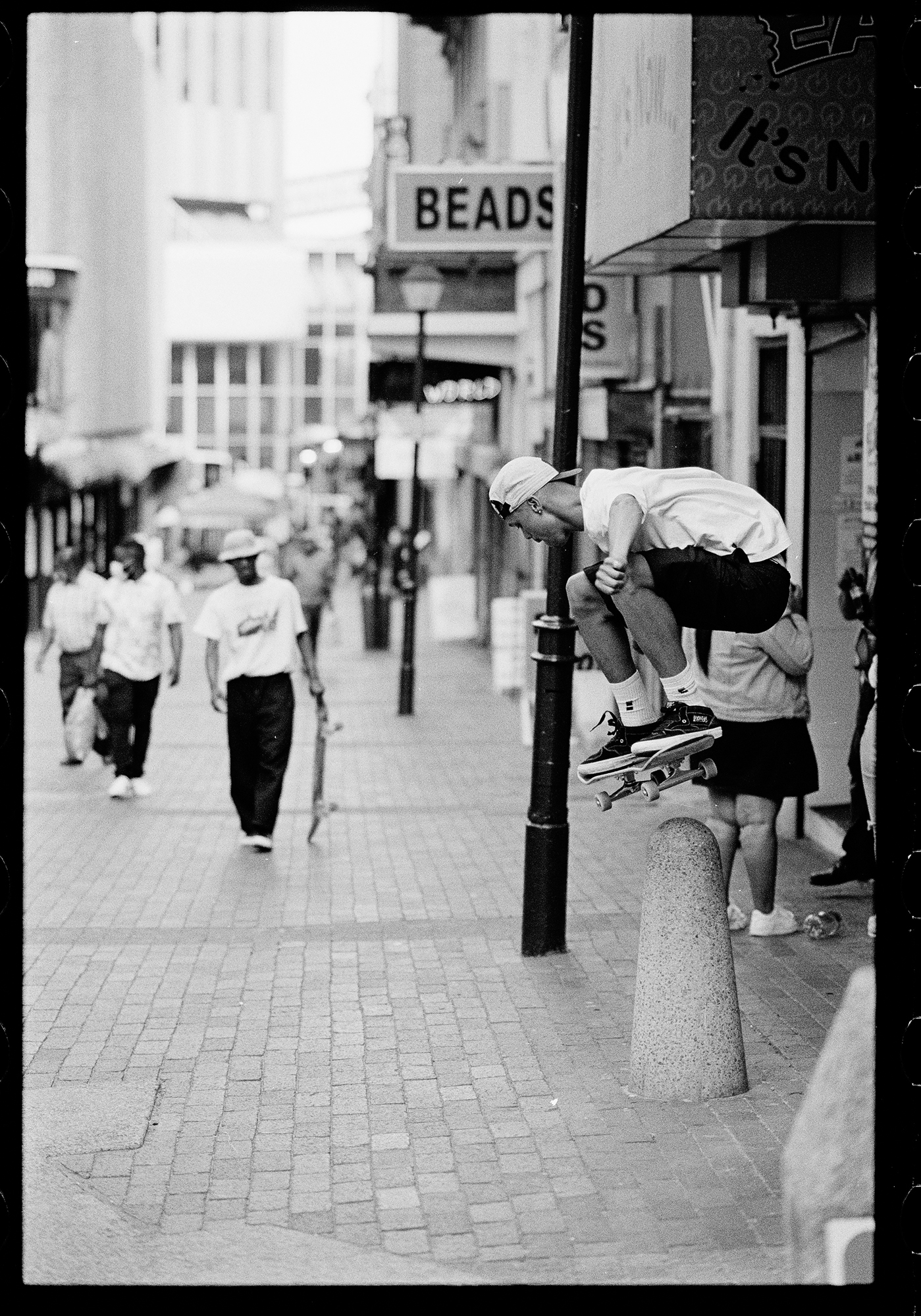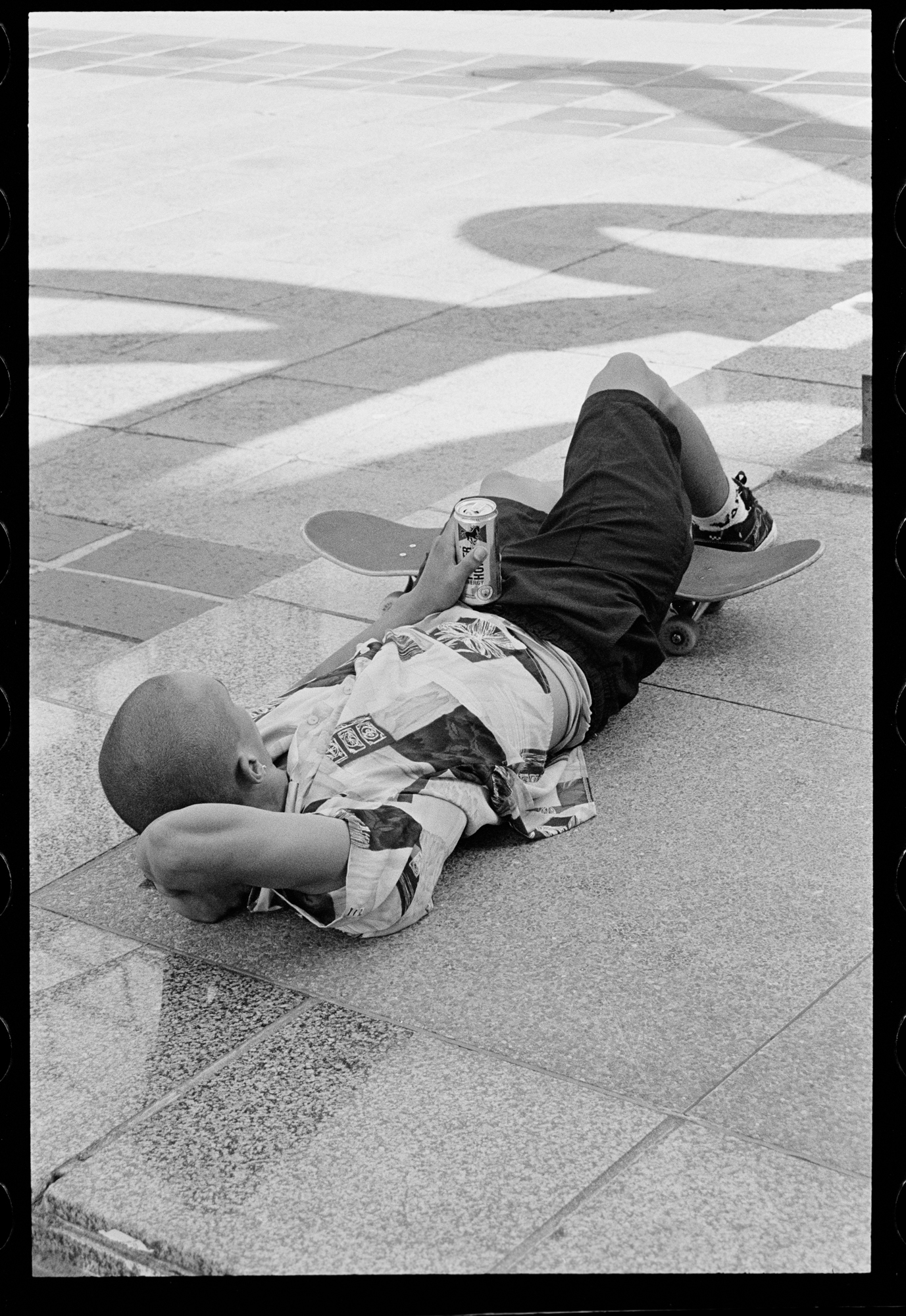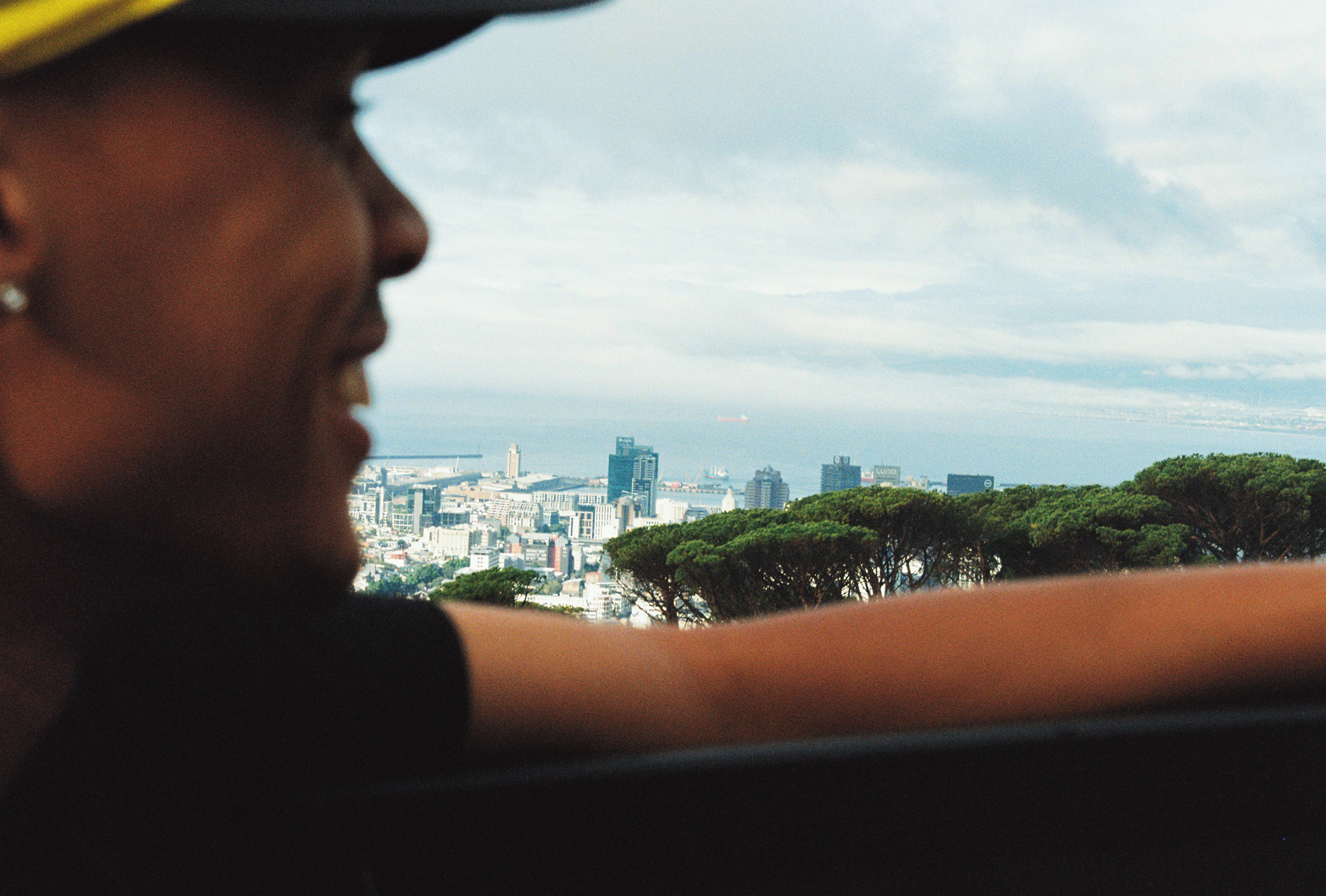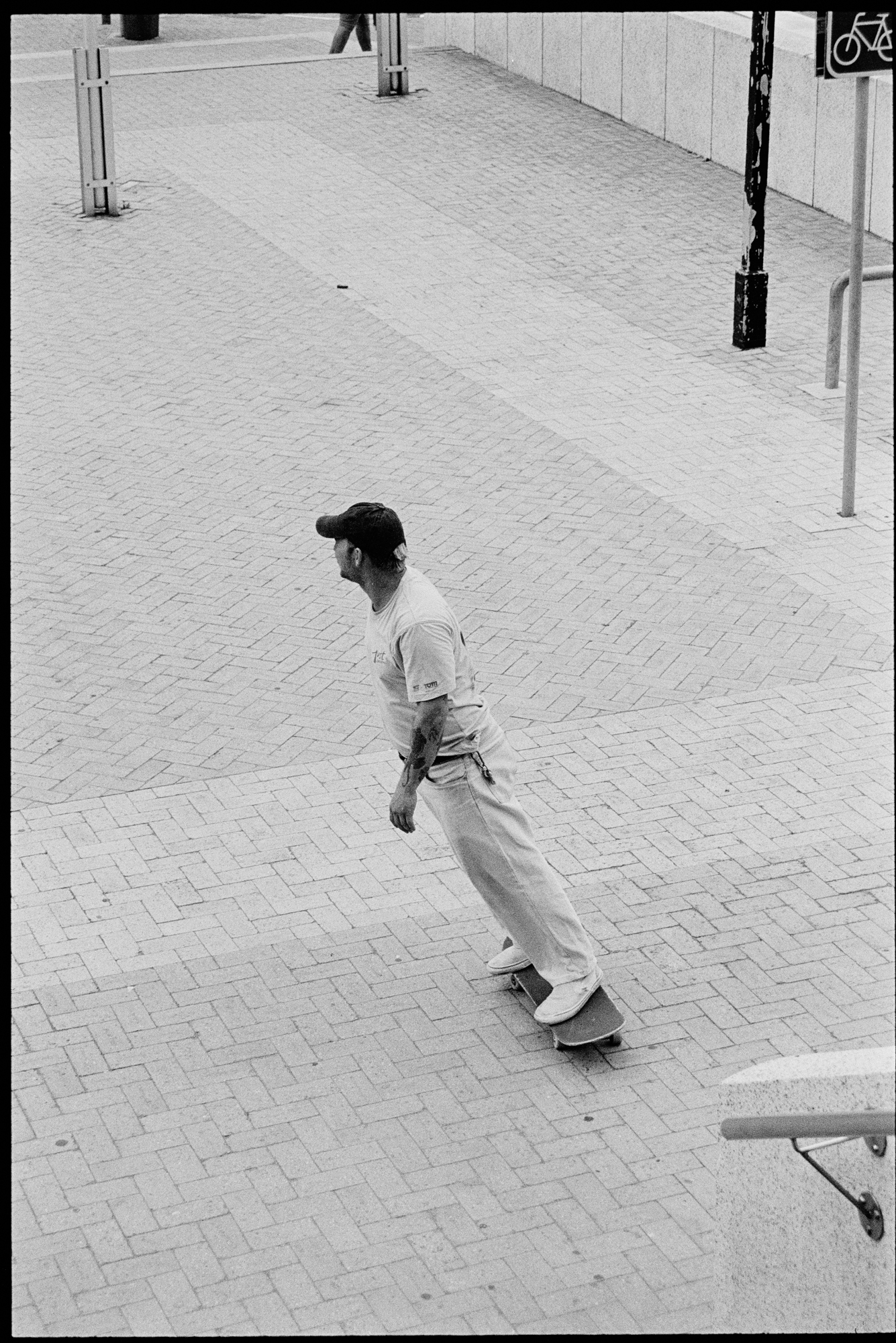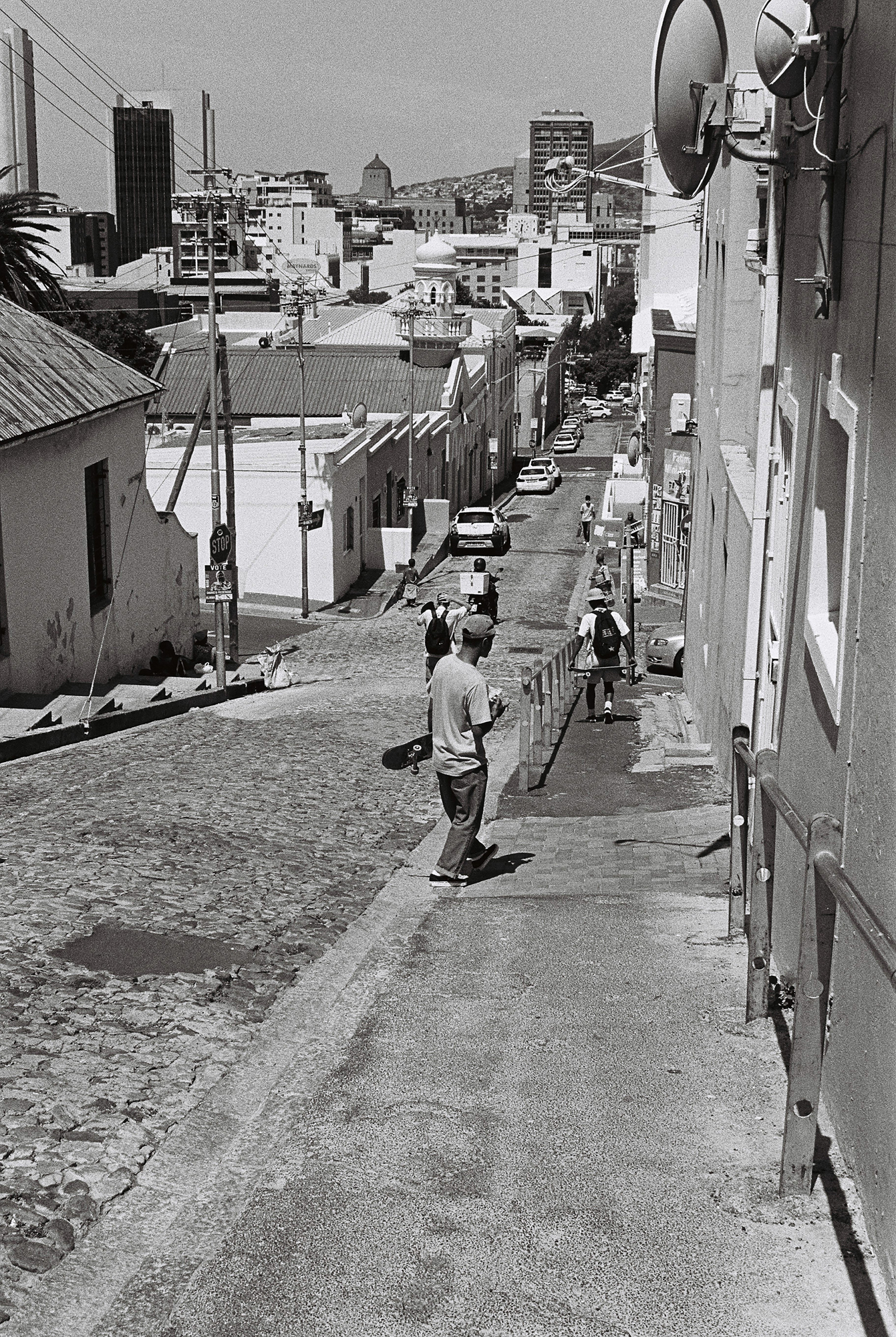 Credits:
Creative Direction & Production: Sole
Fueled by: Power Horse
Art Director & Producer: Salik Harris
DOP: Dylan Boerstra
2nd Videographer: Khateeb Ariefdein
Soundtrack: Luke Langston
Writer & Photographer: Luke Doman
Photographer: Mathew Johnson
Skaters:
Yann Horoblitz
Chenai Gwandure
Joubert Van
Justus Kotze
Alex Williams
Ethan Cairns
Zion Caswell
Iviwe Yekani
Joshua Chisholm
Charl Jensel
Dennis Collins
Assistant: Marcel Maassen