At worst, trans men and women are dangerous and at best, they are harmless but laughable. "Disclosure" explores how closely representation is tangled up with notions of glamour, beauty, desirability and evaluative standards as well as race and class. One of the ways this is demonstrated is through the movie "Boys Don't Cry" – a biographical dramatisation of the real-life story of Brandon Teena. Teena was an American trans man who fell victim to a horrifyingly wicked hate crime which led to his death (together with Lisa Lambert). Despite bringing forth this very important story, the film completely erases the story of a Black man who was killed at the scene; Phillip DeVine. This erasure is not only violent and inhumane but draws attention to the ways in which race, gender and class cannot be separated in a hetero-patriarchal and racist society.
Writes Nkgopoleng Moloi in an article about the documentary Disclosure, thinking and writing through Hollywood's distorted depictions of transgender lives and complicating the very notion of "disclosure". It's these words — more specifically — the entanglement of race, gender and class with heteropatriarchy and racism Moloi brings to the discursive table with them, that I think about as I watch the first episode of Mzansi Magic's new reality show Becoming, which premiered on the channel last night April 7 2020. The optimistic pessimist in me has learnt to manage my expectations, or rather, expect nothing (except, perhaps, triggers) when it comes to the things and ways of this world. So, this was my assumed disposition as I sat down to watch. This especially since when it comes to visualising/narrating realities and H/histories concerning Queerness and transness — in those few and far between instances they are represented and taught in the mainstream — it is predominantly with a "decontextualised, reified, corporatised, liberalised, neutralised, sexualised, re-genderised" white washed reflection.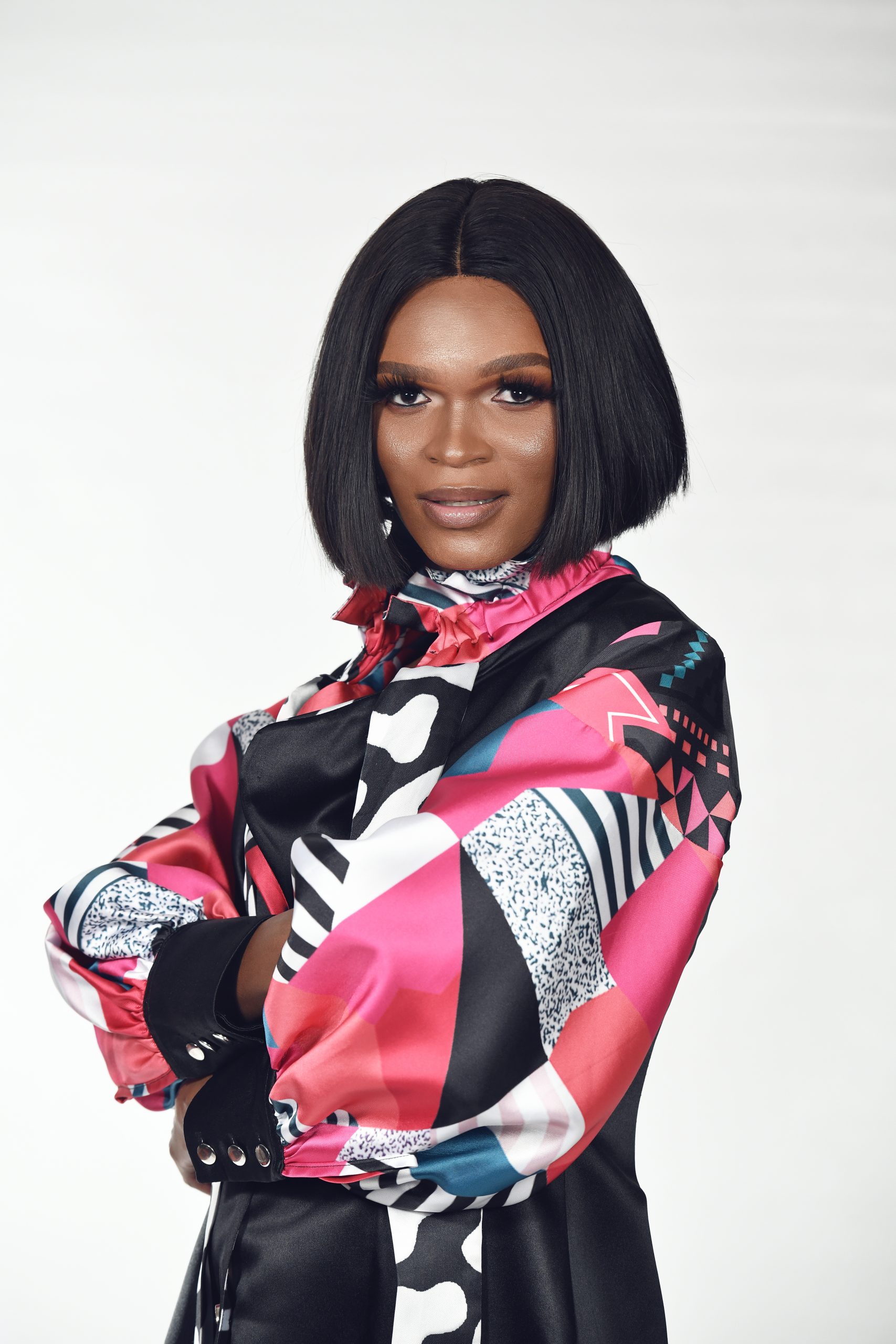 The 13 part reality show with episodes of about 24 minutes in length, features a full cast of Black transgender individuals navigating their complex and full current lived realities, and working through memories of realities past. Becoming is mediated through the small screen in a way that doesn't attempt to distil, uncomplicate, translate or water-down the facts of the cast's lives; those intersectional entanglements where race, gender, heteropatriarchy and racism converge and then wash up onto the shores of our most private lives with our families and friends. The show follows Gugu Kumalo who is a pastor, Ramazan Ngobese who is a dedicated family man, transgender activist Yaya Mavundla and the late Gina Sokoyi. Sokoyi who passed away during the show's filming was a resident of Welkom in the Free State, and worked as a junior lecturer at the Central University of Technology where she was also studying towards her Master's Degree in Language Practice. "This show is the first of its kind in Africa and these conversations are important. The stories from us and told by us, this is us, but we know how being transgender is still largely not accepted in the continent", shares Yaya speaking to Drum. Transness is not monolithic just as the human experience itself is not monolithic — a fact I think the show sheds light on just by virtue of cultivating space to witness, while also shedding light on "both cultural and material concerns with regards to trans lives". Somewhere down the yellow brick road — and I speak only about what I have moved through and witnessed in Johannesburg and Cape Town — Queerness and transness took on a very particular face in the media and on "the scene". Aesthetics and desirability all mixed into the cup, and with that comes a particular politics of access and (in)visibility. So in this breath, what I find truly radical about Becoming is how its cast are not the Queer and trans kids "redefining the new masculinity" at Yours Truly. I will always be steadfast in my belief that the work of "educating" should not fall on the shoulders of the marginalised, however, sometimes people are called to do this type of work, and embrace it wholeheartedly. As Yaya shares, "Trans visibility is something I have been doing for years, it is not my first time being open about it on TV, I have exposed my life but this is in more depth, and people can feel how they want to feel, that is okay".
Catch Becoming on Mzansi Magic, DStv channel 161.