I was born eThekwini (formerly Durban)*. Growing up ebhish' laseThekwini**, summers were often the highlight of the year. My family and I would often drive to the beach in a car packed to the brim with camp chairs, cooler boxes and treats.
As kids, we would sing gleefully, 'eBhish' Durban, ebhish', bhish', bhish', Durban!' This excitement reverberated with crowds of other kids who would splash about the public pools. I have fond memories of a mixture of sea water and chlorine. I'd often swim for hours until uMa noma uGogo would drag me out of the pool.
Through a series of images documenting ebhish' laseThekwini, Luvuyo Equiano Nyawose gestures towards a history of Black leisure. The exhibition, eBhish' is currently on view at blank projects in Cape Town.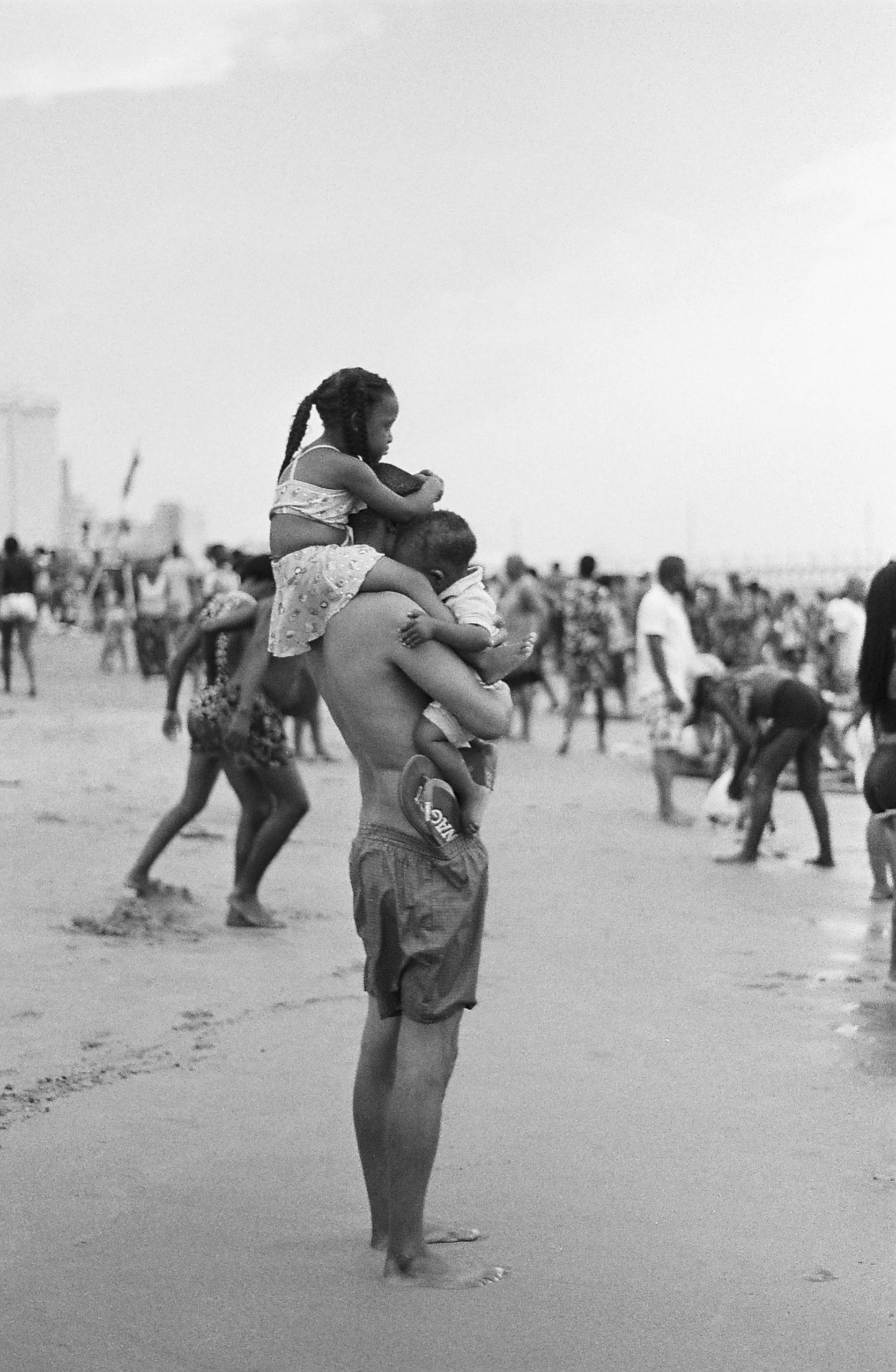 Untitled 1, December 16th 2019; 2021.
eBhish' offers an aperture into how fragments of leisure are experienced in the Black community. For a brief moment, leisure is articulated away from the capitalist enterprise and situated in a context of land — through a connection to both land and sea.
In a context of a history where Black recreation is mostly defined through the lens of the "Other", the beach is considerable in re-articulating how the Black community experiences space. Particularly during Christmas holidays where Black families leave their homes (from all corners of the country) to celebrate.
The imaging of Black leisure in this manner, forms part of a long tradition of photographers who dedicated a significant amount of their time documenting the richness of Black life. This includes the likes of Ronald Majongwa Ngilima, who became known for his lounge photography as well as images of Black urban gardens.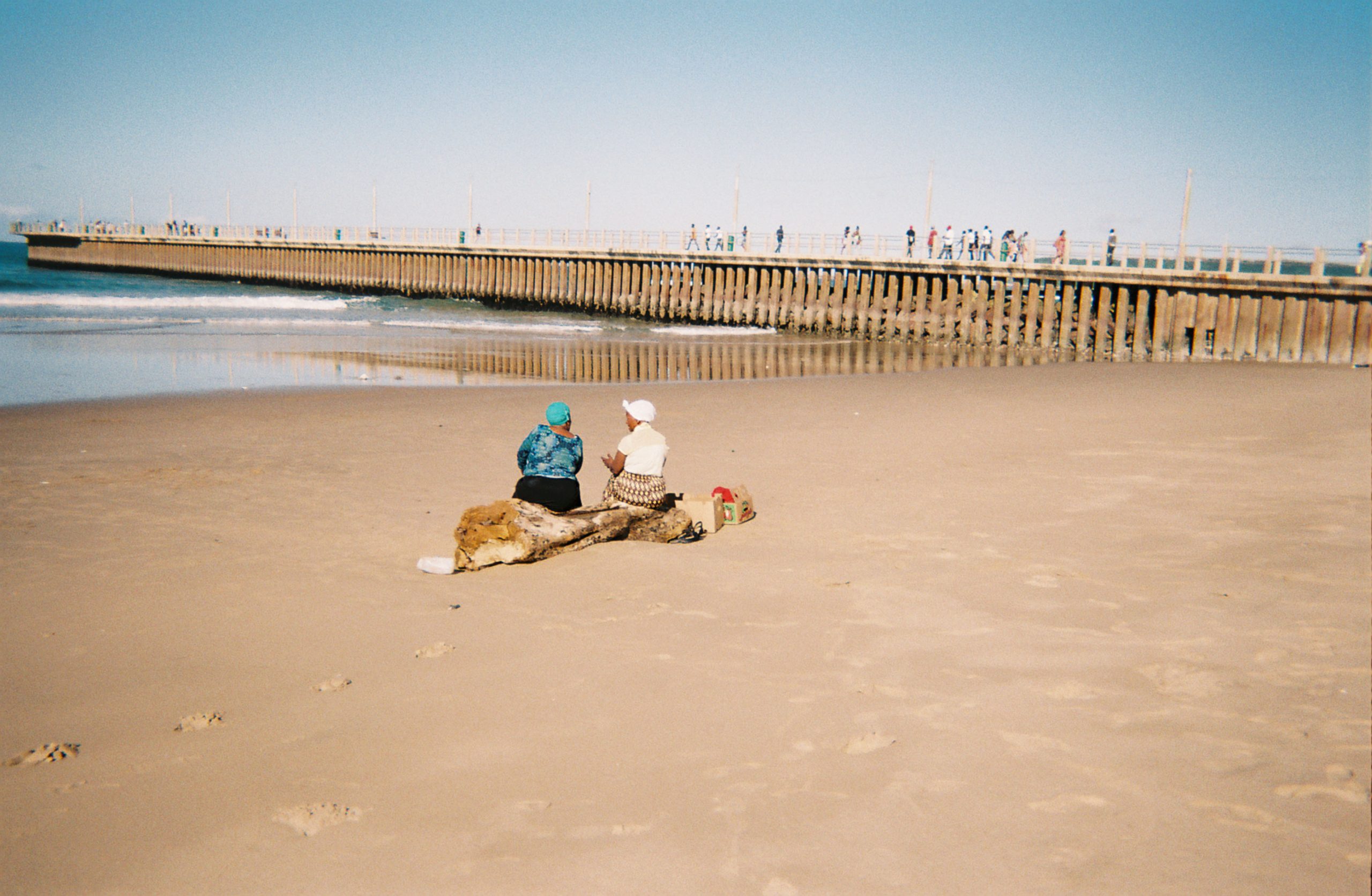 Untitled 23, May 2019; 2021.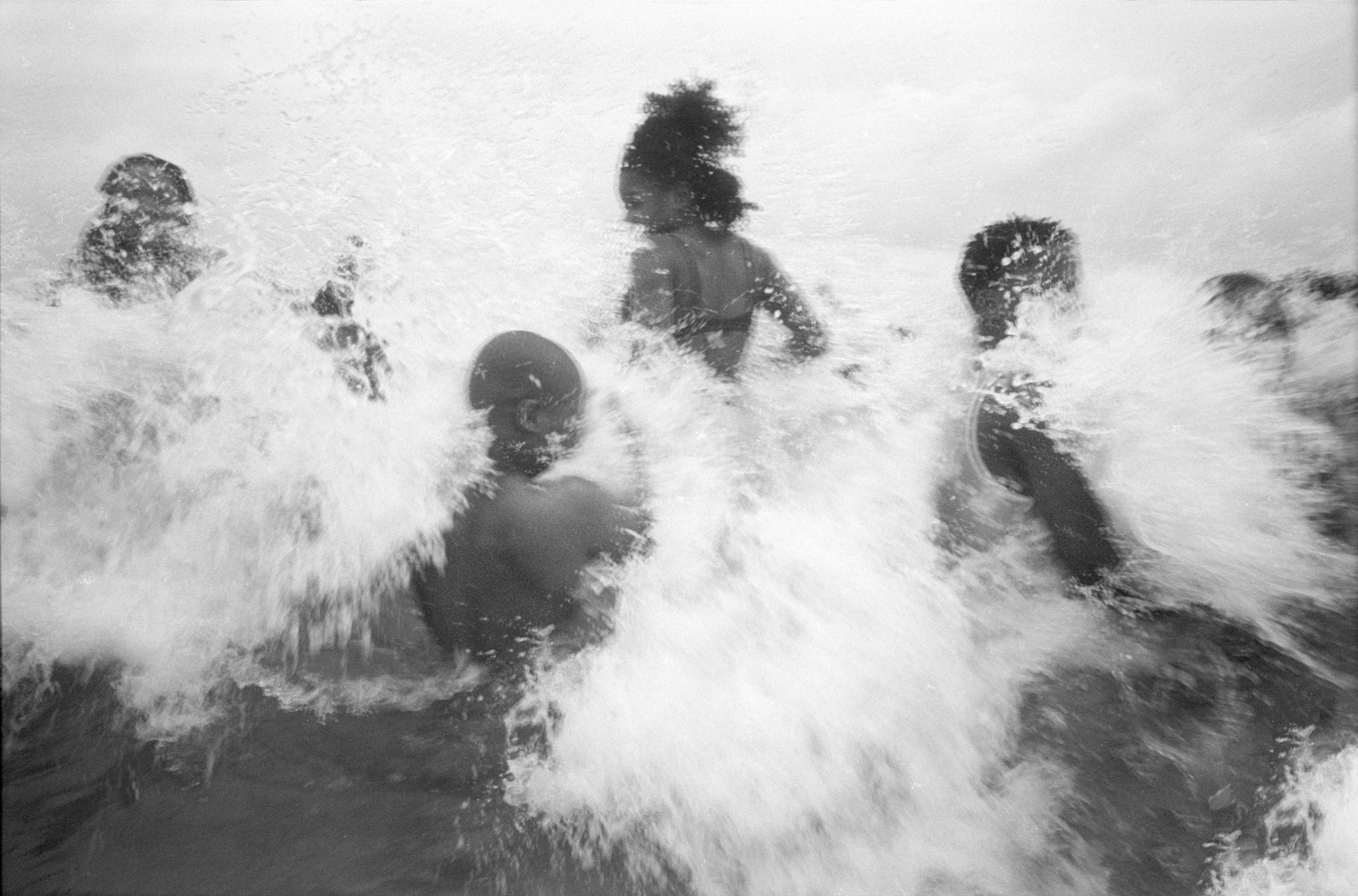 Untitled 21, January 1st 2020; 2021.
In one image, Untitled 21, January 1st 2020; 2021, figures are obscured by colliding waves. A woman's frame cuts the picture in half — we can't see the expression on her face, and yet, we can feel a sense of pleasure and relaxation. Relaxed blackness. The image is one of few instances where the clear line between representation and abstraction is frustrated.
Through drone photography that offers an aerial view of the landscape, hundreds of family members, lovers and friends become part of the landscape, decorating it through colour and form — this can be read as a different modality through which to tell stories of Black life.
That is to say, away from the simple depiction and consumption of the Black body.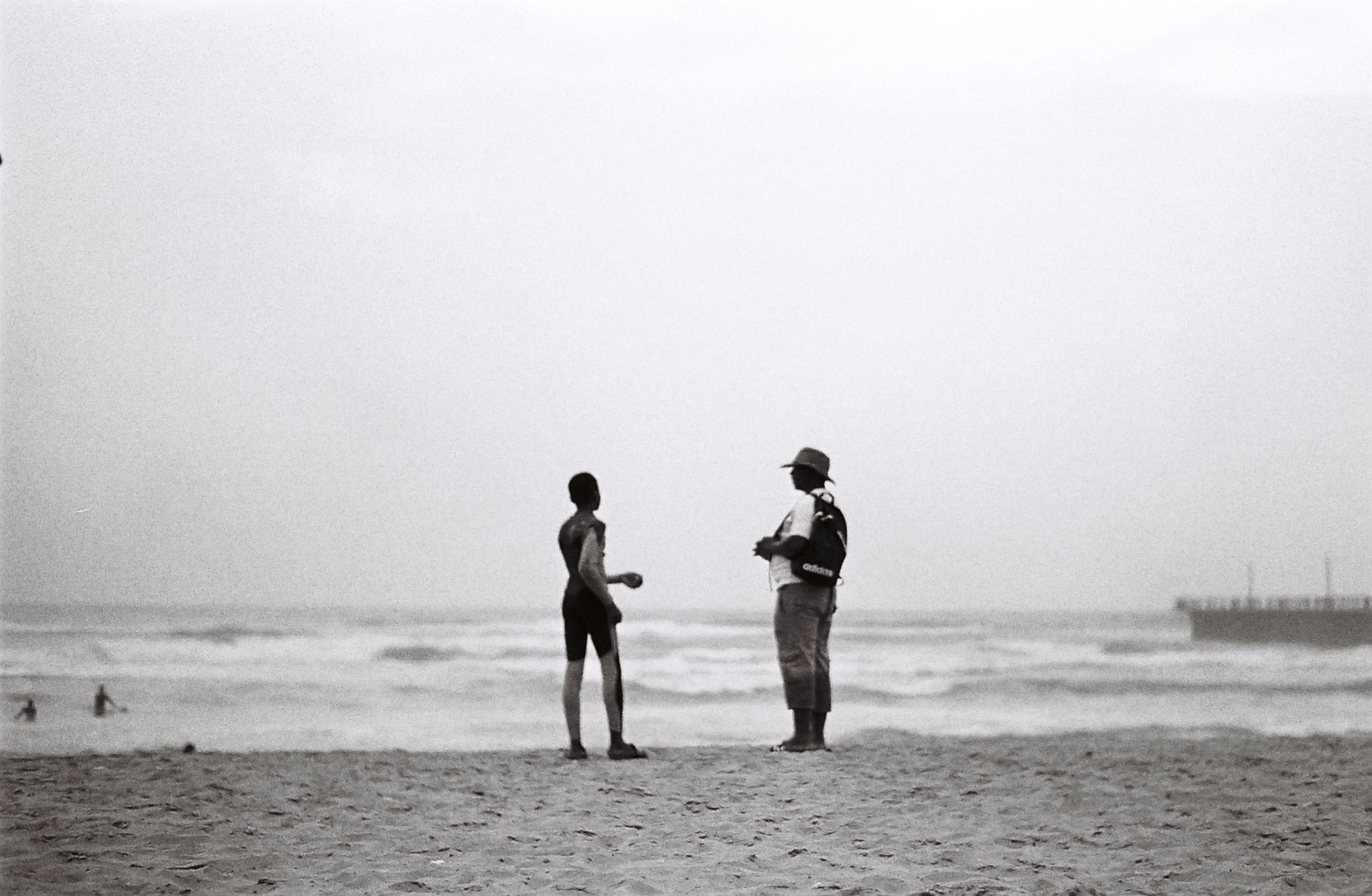 Untitled 5, May 2019; 2021.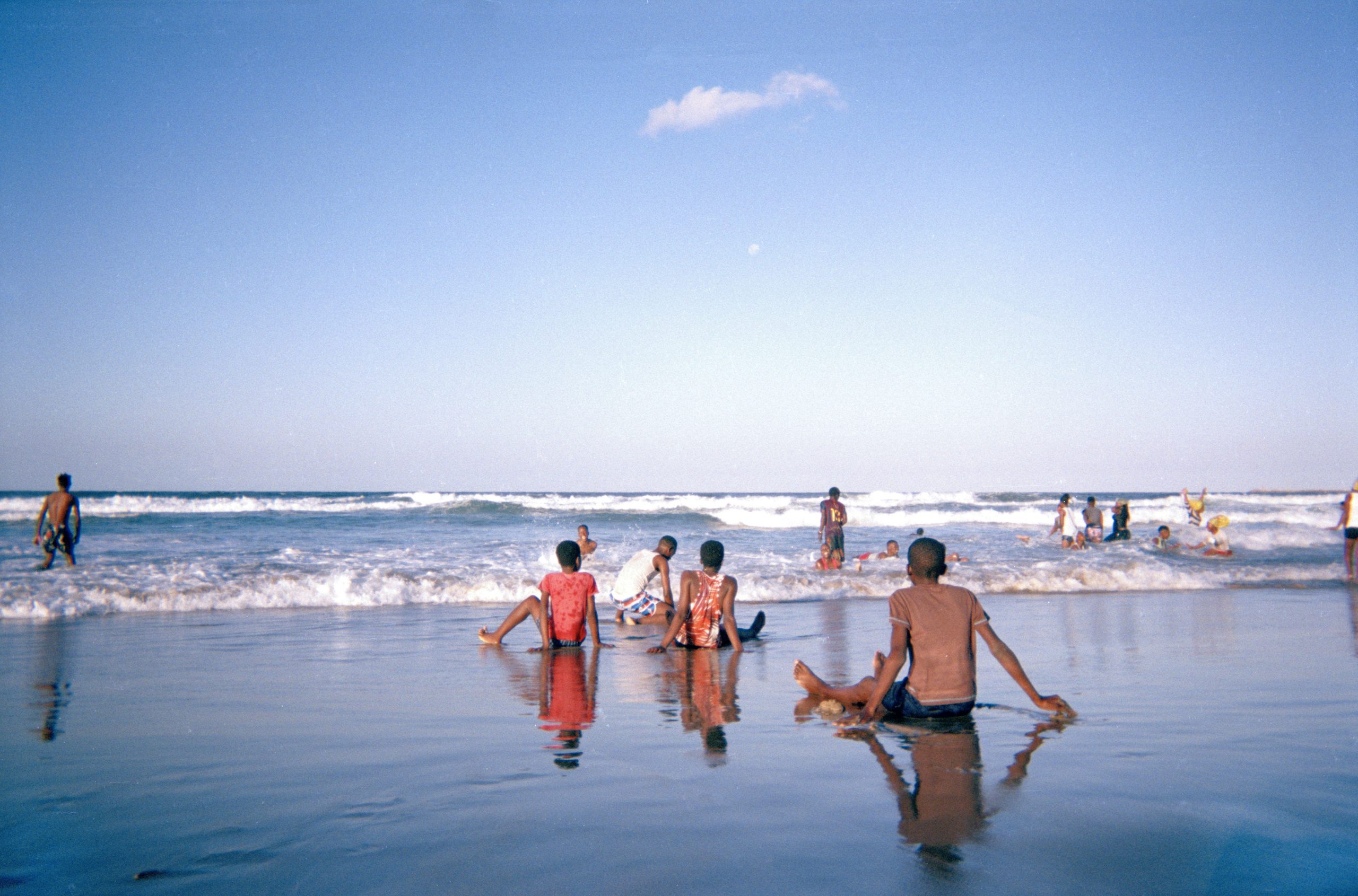 Untitled 24, October 2019; 2021.
Speaking to the invisibility of the Black body in space, Nyawose writes:
eBhish' is interested in the finer happenings. It is a self-reflexive endeavour; an archive in the making, unfettered by the tropes of representational image making. It critiques the colonial impulse to name and, therefore, to objectify. Instead, it represents black seaside leisure by being held by it, being in it.
What makes this body of work powerful is its non-reliance on the sensual and the sublime. The images are beautiful and affecting, and yet, they also point to the routine and to the common place. In this sense, they point to the ways in which liberation, joy, resistance, leisure, etc are all entangled in the everydayness of being Black.
Leisure in particular, is not presented as merely a punctuation or an escape within the larger question of representation and Black subjectivity. Rather, leisure sits squarely within these important conversations of Black life.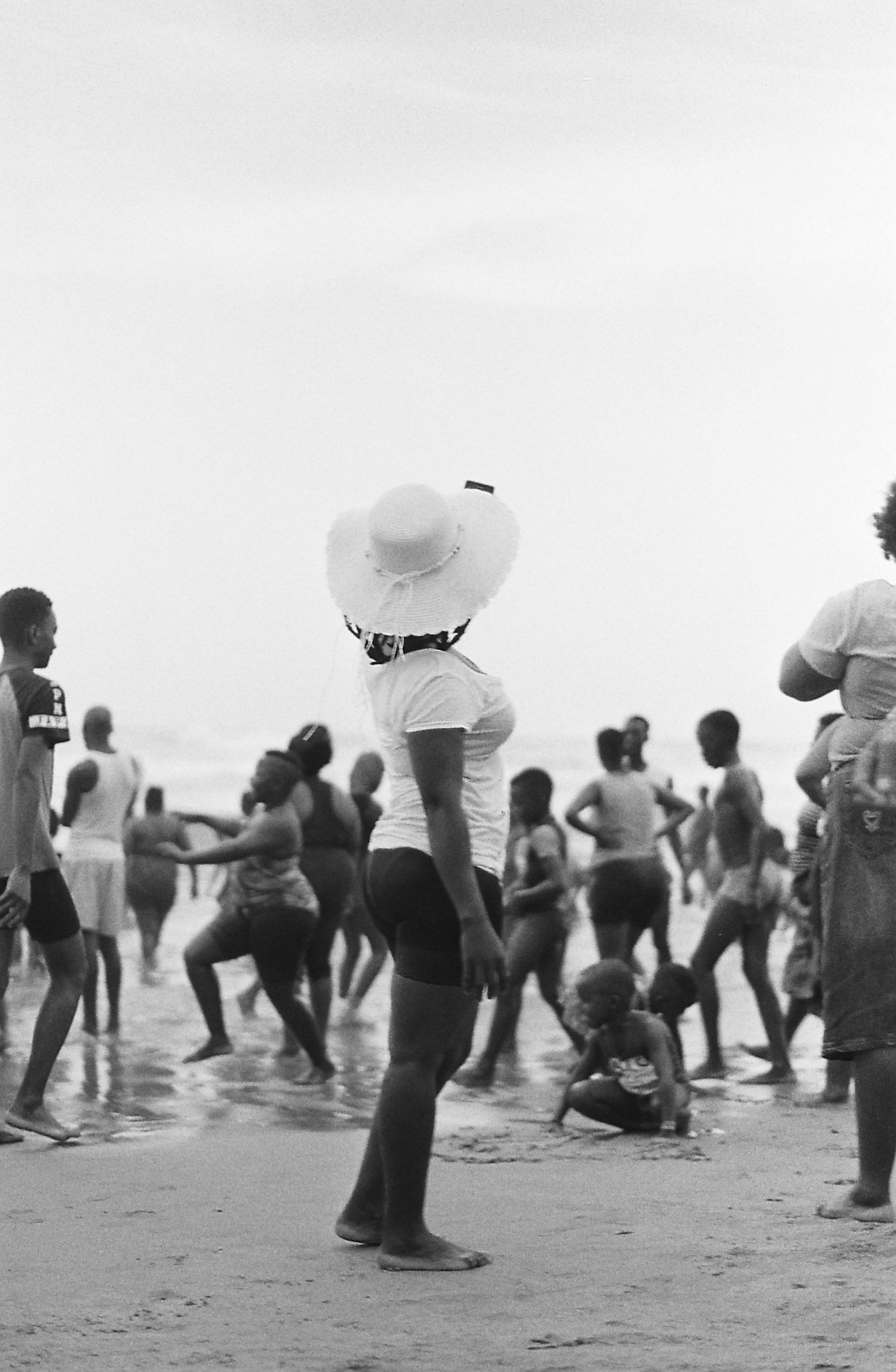 Untitled 8, December 16th 2019; 2021.
* Annotated by the artist – Durban was named after a governor of the Cape Colony, Sir Benjamin D'Urban, on 23 June 1835. Prior to that, it was known as Port Natal. iTheku (meaning a port or harbour) is the proper noun. eThekwini is a prepositional version which means in/at the theku.
** Annotated by the artist – Throughout the text, I will use ibhish' laseThekwini, ebhish lase'Thekwini or ebhish' when discussing the Durban beach. This is in line with the renaming of the city from Durban (a colonial name) to eThekwini. This does not abide by the English convention and naming of the space, but it is culturally and colloquially acceptable. In isiZulu, ebhish' means at the beach and ibhish' means the beach, depending on the context. There are moments in which English requires the inclusion of 'the' or 'at'. In this case, those words are excluded.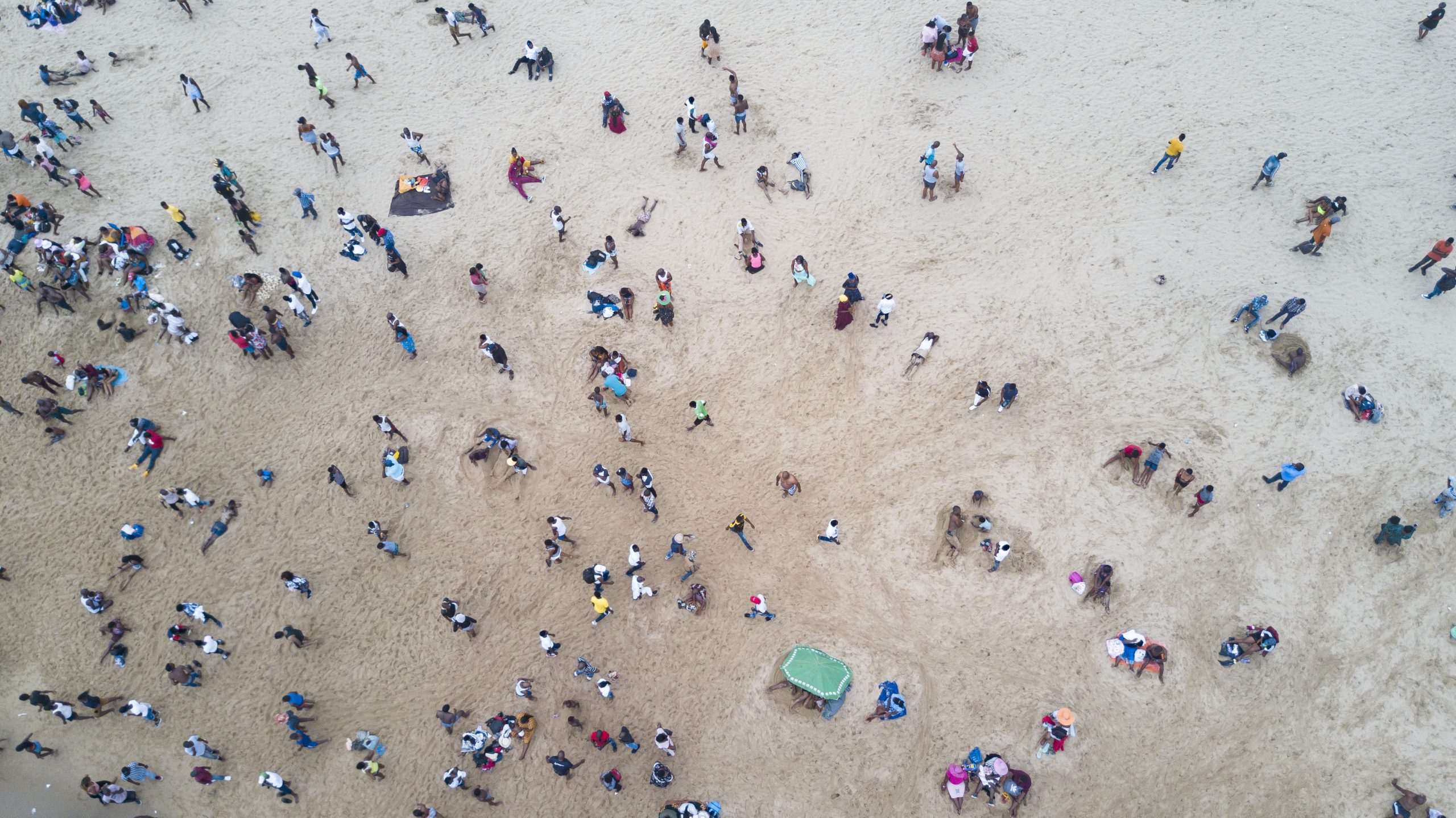 Untitled 29, December 16th 2019; 2021.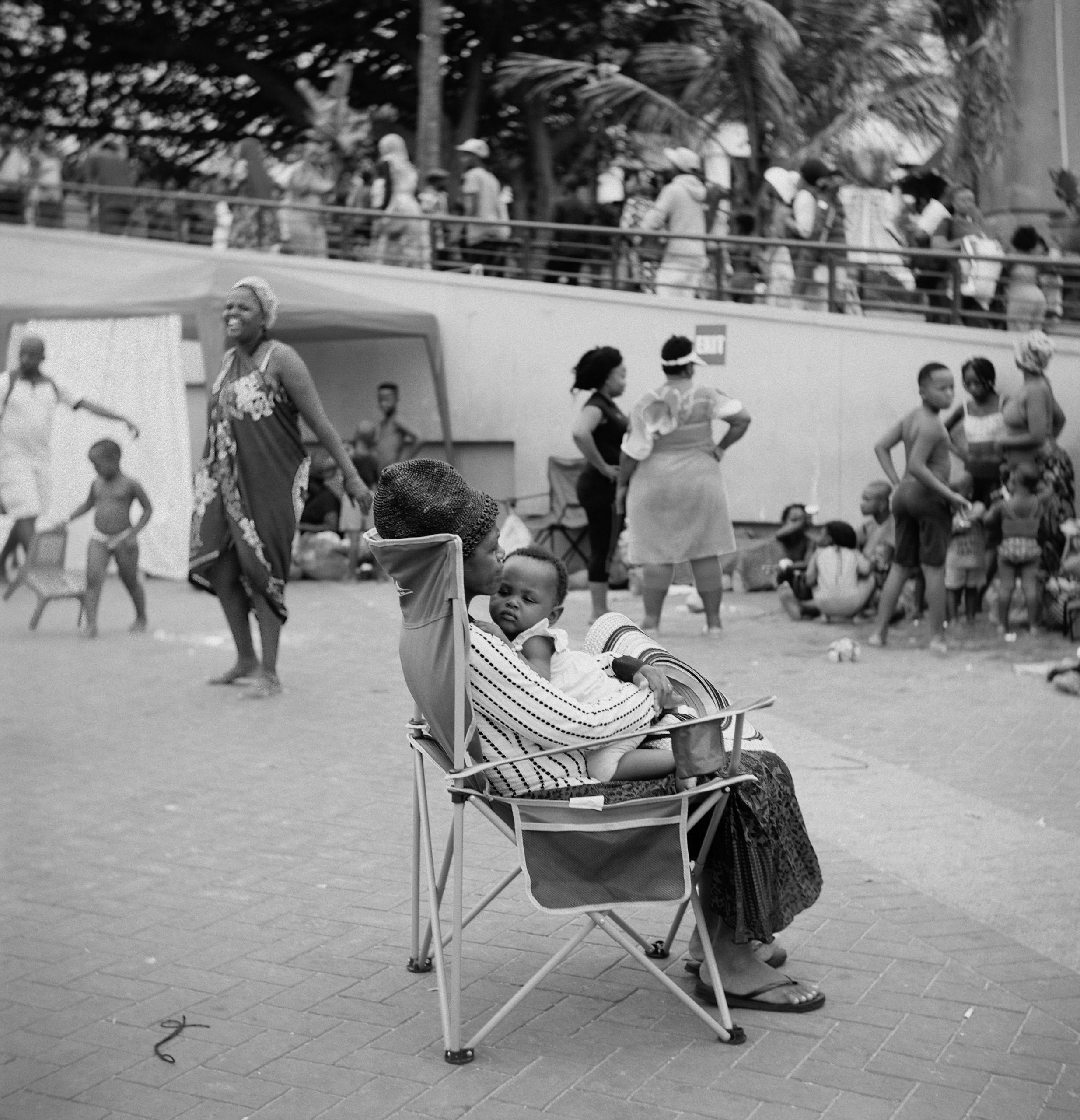 Untitled 2, January 1st 2020; 2021.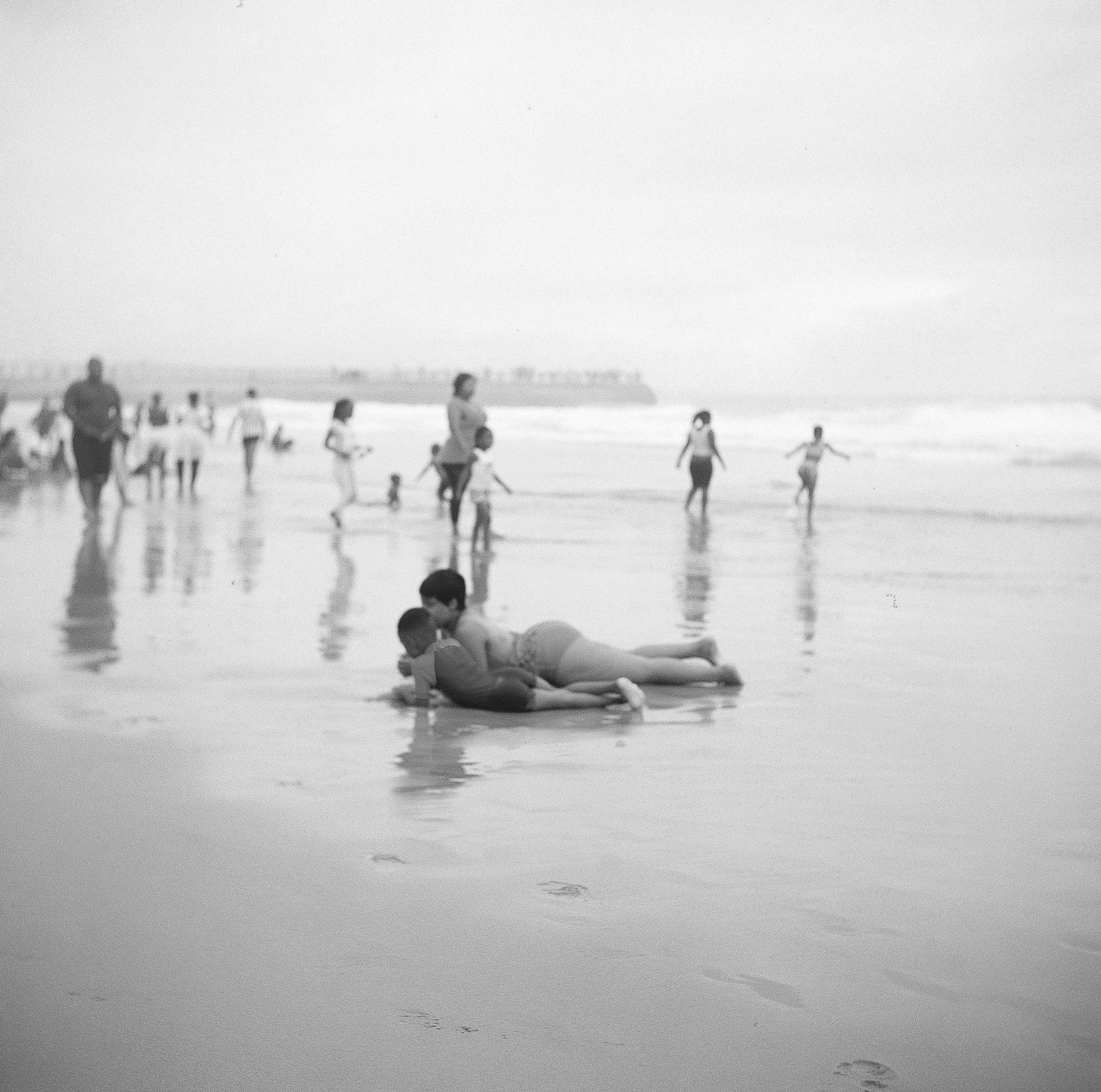 Untitled 11, December 26th 2019; 2021.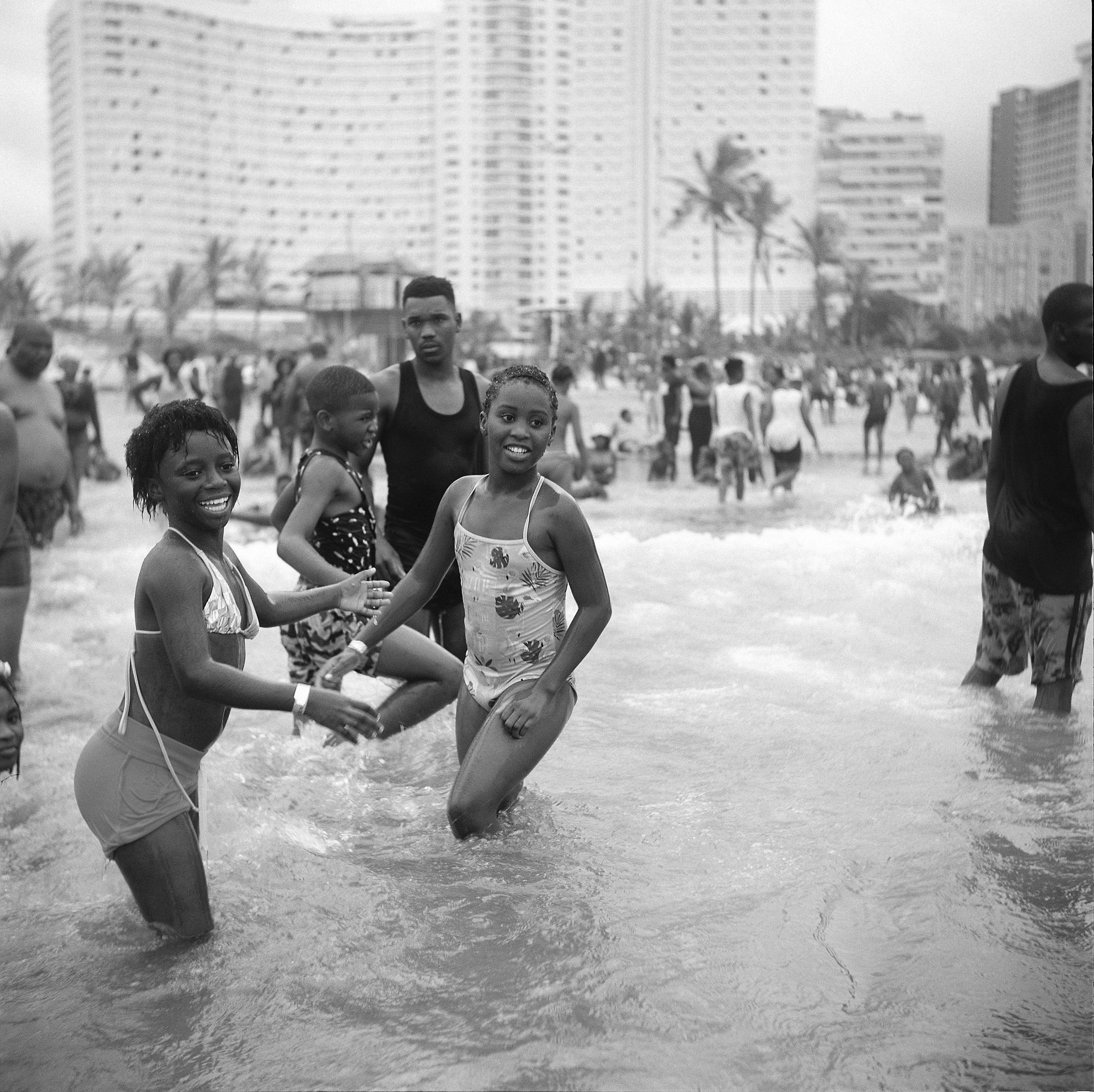 Untitled 14, December 26th 2019; 2021.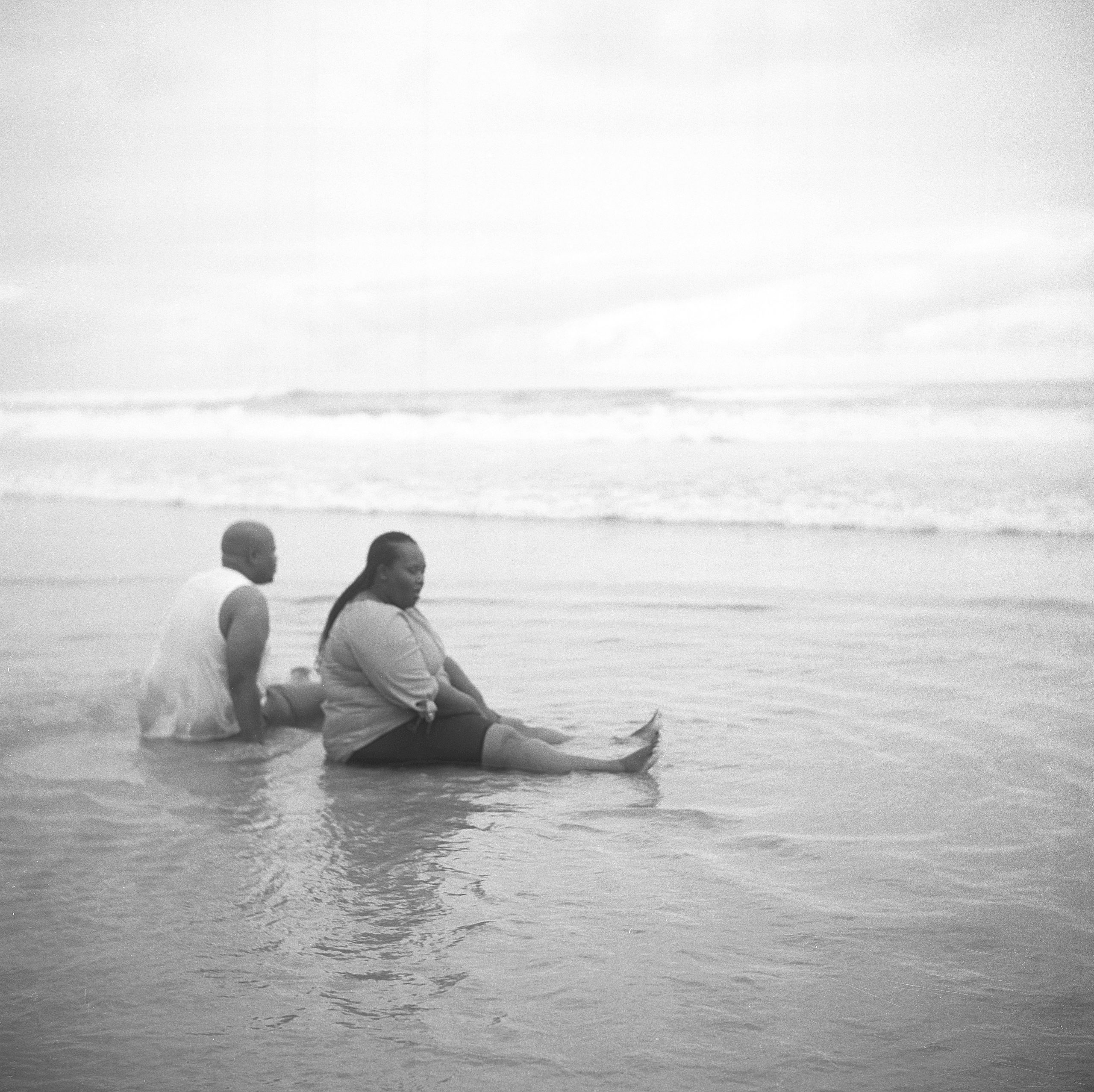 Untitled 7, December 26th 2019; 2021.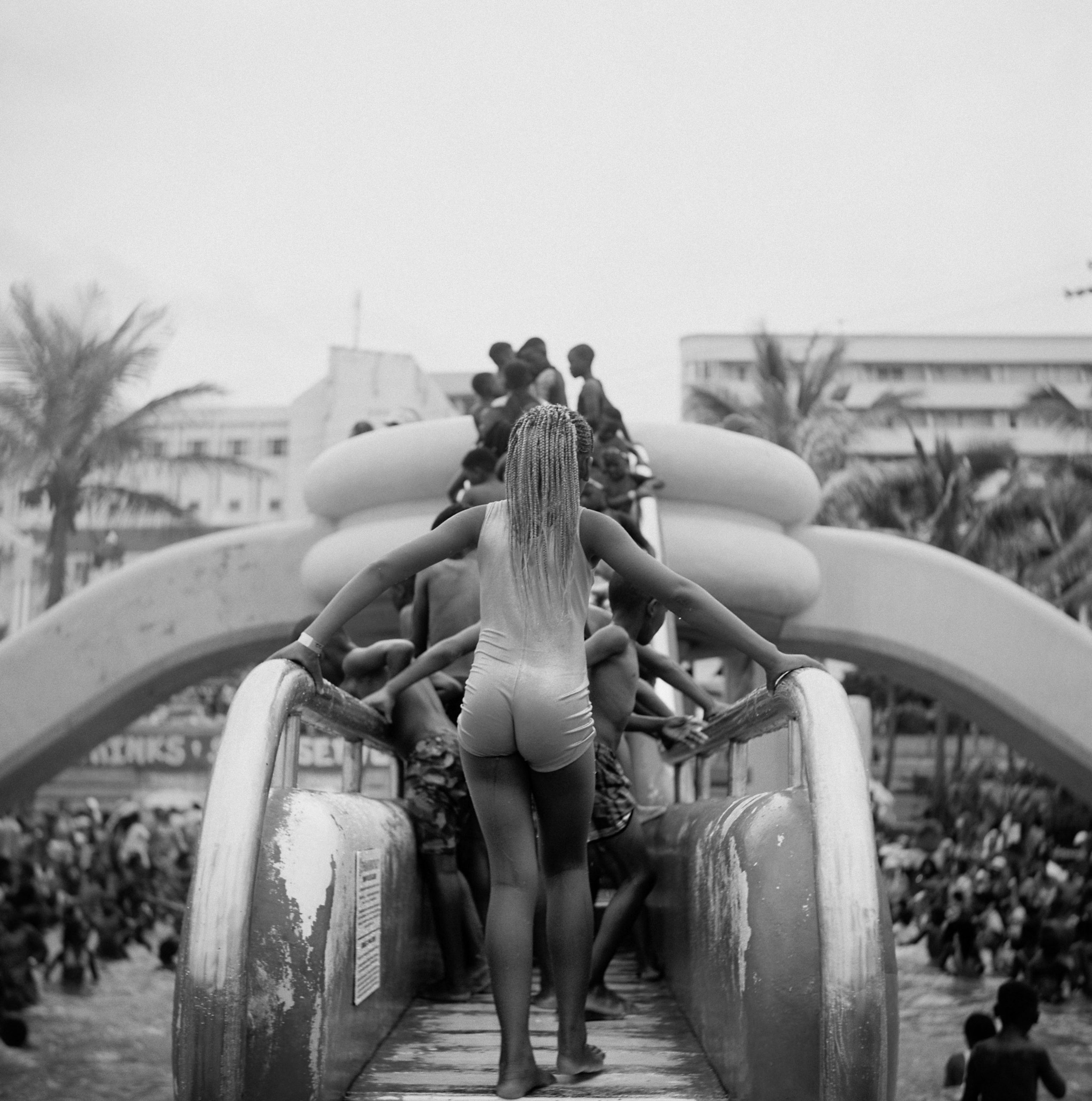 Untitled 3, January 1st 2020; 2021.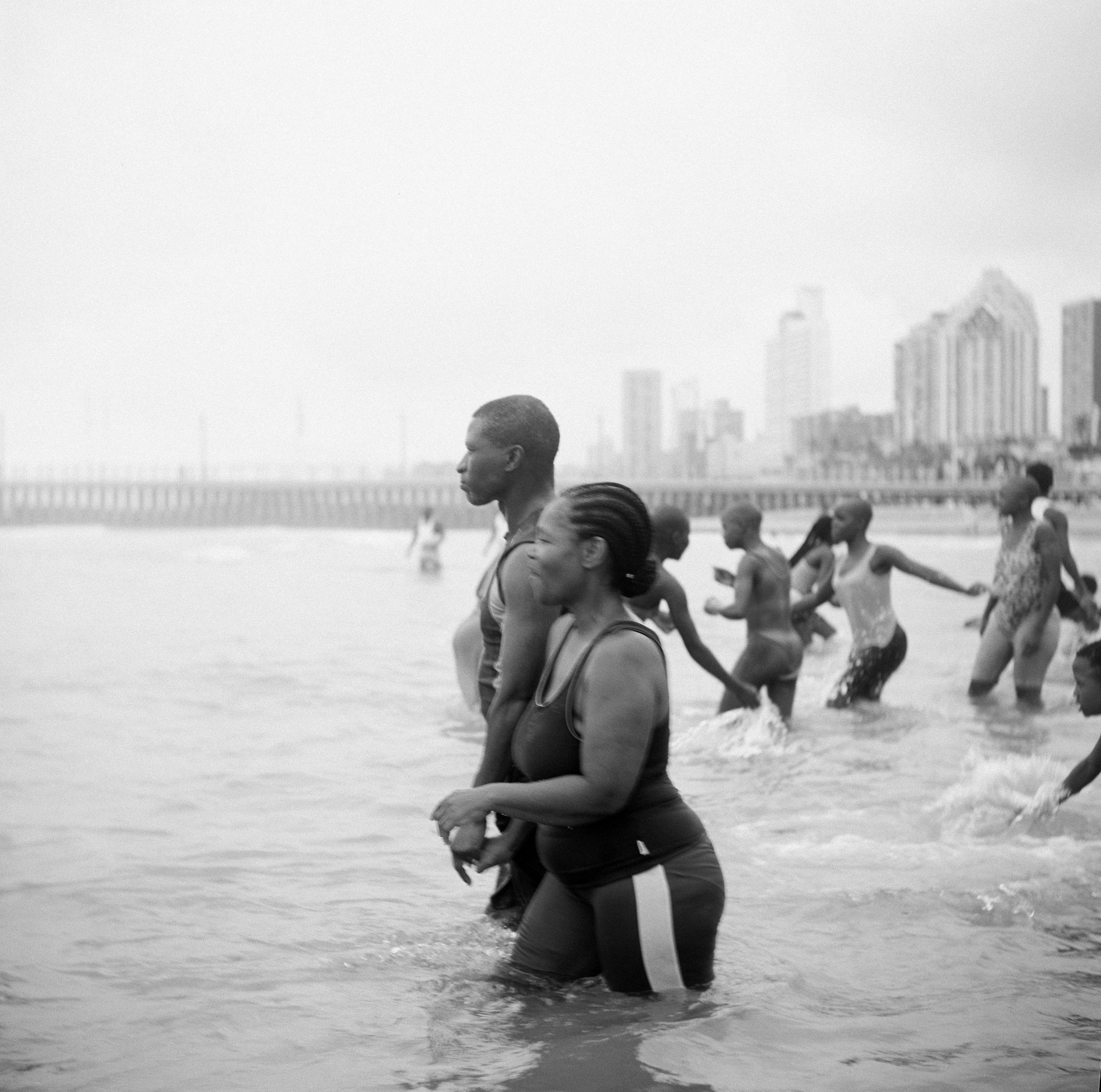 Untitled 10, December 26th 2019; 2021.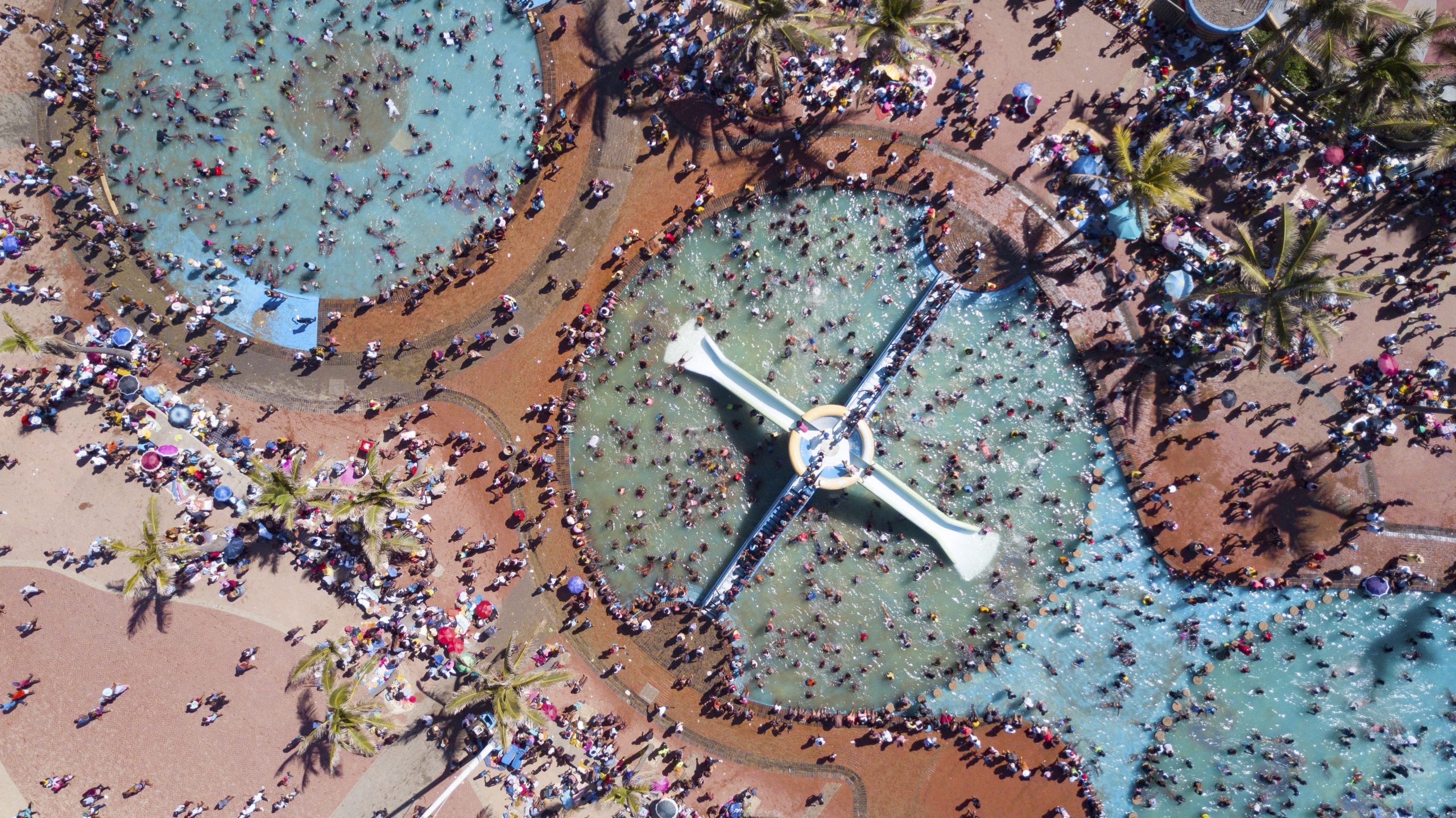 Untitled 26, December 16th 2019; 2021.