The holiday season has arrived, and in the spirit of Mzansi, it is a time to reconnect with loved ones. This season is about having wonderful experiences with wonderful people, and what better way to end the year than sipping on a decadently smooth J&B cocktail this December at Homie.Lover.Friend? This blended scotch whiskey is praised for its "sweetly nutty character" and is the ideal addition to any cocktail. J&B is the perfect accent to any table where friends and family have gathered due to its light, lemony flavour.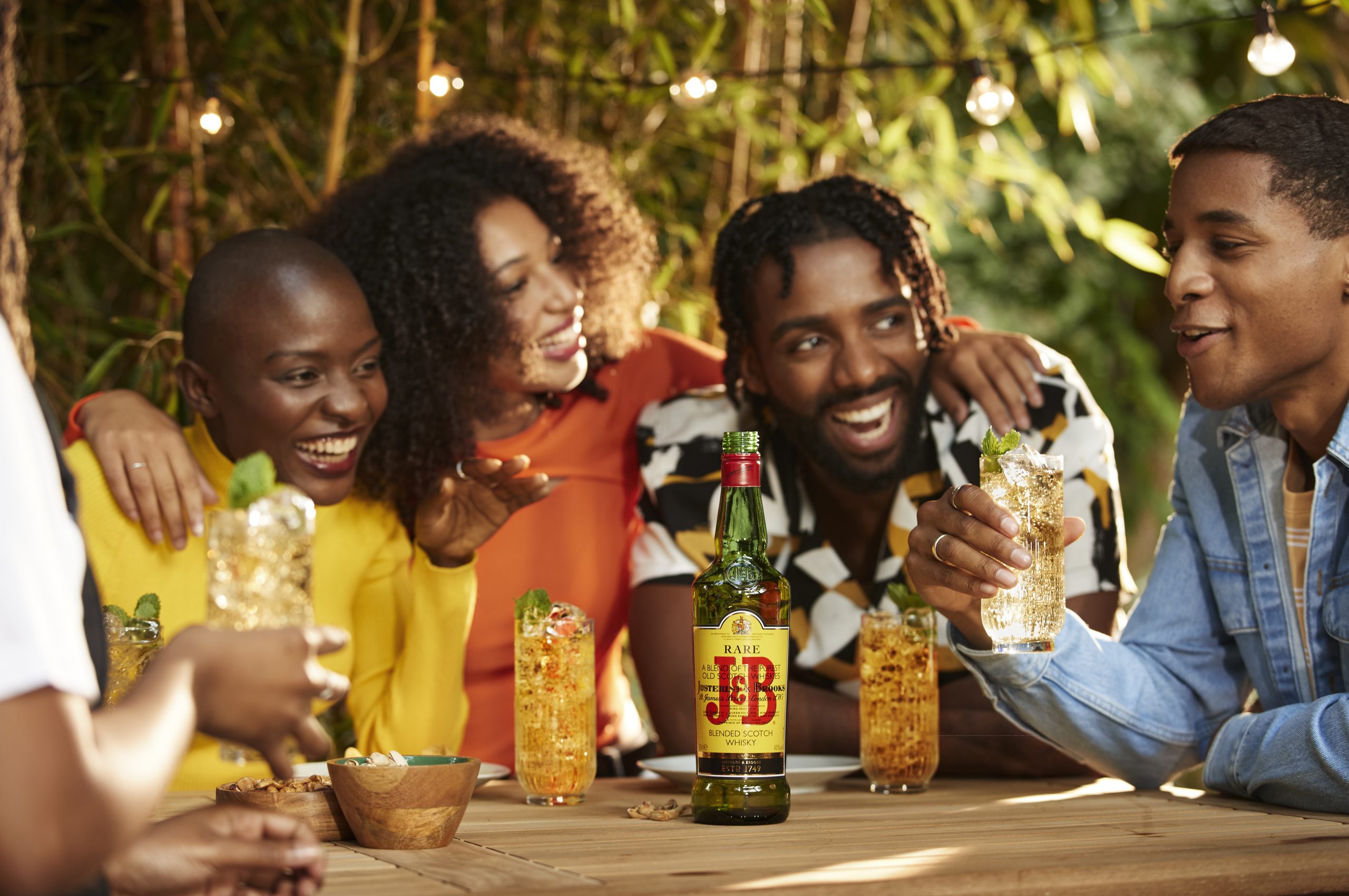 J&B has joined Homie.Lover.Friend this summer as they launch one of the most popular daytime vibes meant to bring friends together over fantastic music, drinks, and food. Join them this December 11th, 2022, as they officially announce this exciting cooperation at the charming Sir James VDM in Kramerville, Sandton. "There are different ways of showing affection and connecting with your loved ones," says Phola Gumede, co-owner of Homie.Lover.Friend. "For myself Lungi and Qhawe, creating this event is a way of expressing our love for one another, our connection with our community and the need to create spaces where we can sit back, relax and vibe to our favourite tunes."
One of the most popular whiskies in the world, J&B, is here to make sure that these times of reconnection and rekindling relationships are shared over its enticing flavour in the ideal summer hangout. The agreement, according to J&B Brand Manager Merveille Nsabue, is "the perfect alignment" because Homie.Lover.Friend has successfully brought together communities via their passion for music and expertly produced events. J&B is all about developing relationships based on joy, connection, and camaraderie and honouring true connections. "As people step out into the sun [and] get into the festivities of December, we want to ensure the mouth-watering tasting J&B is there with every cheers."
If you're at home this summer, J&B has the ideal cocktail for you and your friends as well. J&B is there to support you as you enjoy time with your group.
J&B lemonade & mint
You will need:
• 25ml J&B
• 25 ml mint syrup
• 12ml lemon juice
• 200ml lemonade
Method
1. Add ingredients into a shaker
2. Add cubed ice or block of ice and stir to dilute
garnish: mint sprig
glass: highball
Drink Responsibly. Not For Persons Under The Age of 18.