A dreaded J. Cole and an old Nelson Mandela stand side by side, with Nelson looking off into the distance wearing a light canary yellow Puma tracksuit in towelling fabric — gold chains to tow.
The caption, a J. Cole quote, reads, "One thing for sure if you ain't aim too high, then you aim too low." 
VTSEK STUDIO came to be during the lockdown period of 2020 and is the creative amalgamation of things imagined by Otsile Moumakoe.
Using art, film, fashion and music — VTSEK became an outlet for the crossing and synthesising of ideas, histories, visual, sub and popular cultures from a South African and global north context. 
A young Brenda Fassie fitted in Thebe Magugu, Drake in Soweto on the famous Vilakazi street adorned in Boys of Soweto and again, uTat Nelson in a two-piece Gucci suit living his best life in Paris posed with the Eiffel Tower behind him.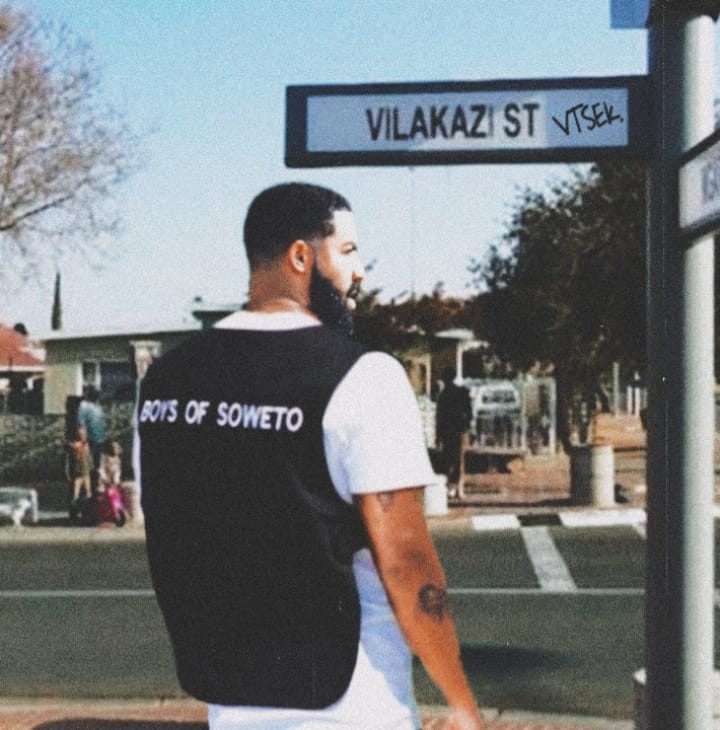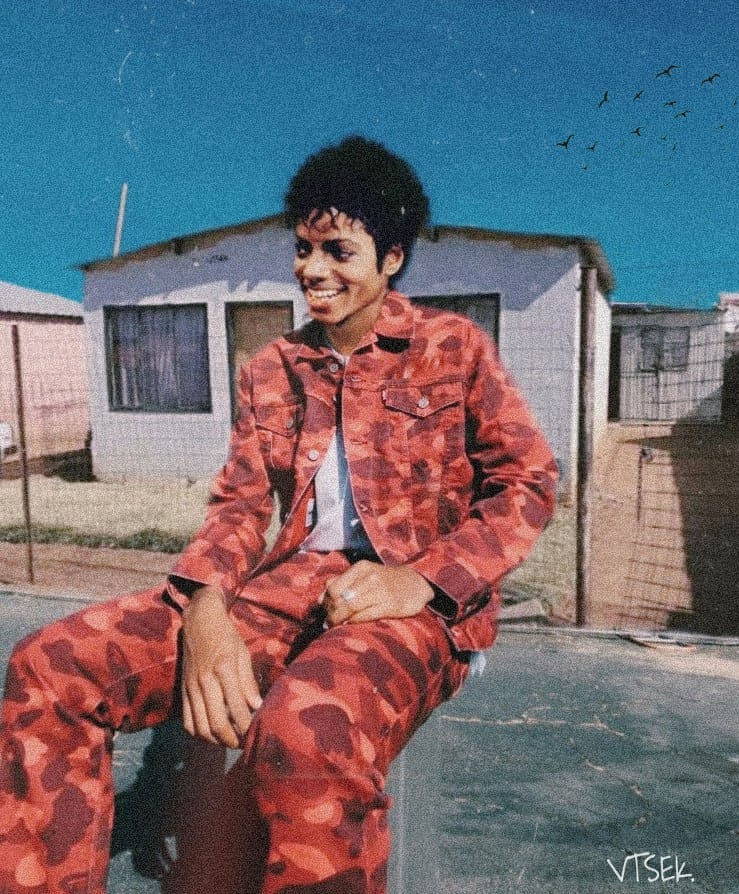 I can't help but smile everytime VTSEK STUDIO's work pops up on my Instagram feed, in the same way I can't help but smile with my heart when I encounter moments of Joy vernacularised in Blackened expressions — in the form of an uninhabited laugh puncturing the sterile silence of a restaurant, in the form of nkao tempela or in the form of a Black Wendy video and and and…
There is a conversation I've been having with homie, writer and director Mzonke Maloney — about Black creativity and music specifically — that led me to video artist and cinematographer Arthur Jafa's concept of immaterial invention through Maloney's learnings — that our creativity is:
Invention that you can't hold a pattern for. Black people exist within this space where they are immaterial inventors, and what that means is that they don't invent from the idea of making a product from scratch that will exist now in the world. But instead, [there] is this idea of treatment of a pre-existing idea and the example he makes is a XXXL T-shirt.
As Candace Sanders writes in  Creators Out Of Absence: The Sacred Materials of Black Artists, "The tangibility that material expressions provide to represent the immaterial allow me to celebrate the beauty of this space of invention and creativity."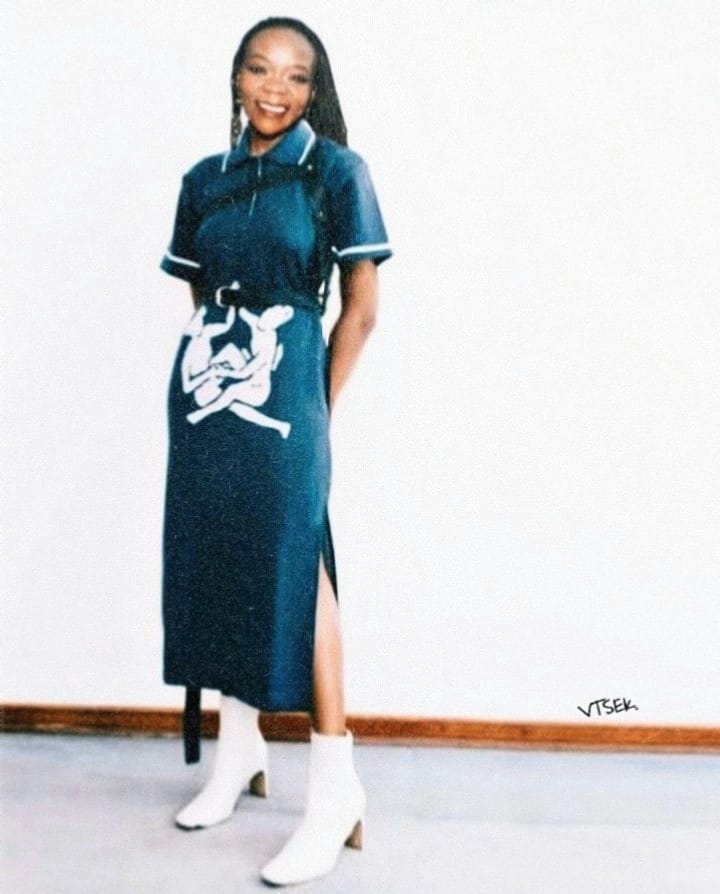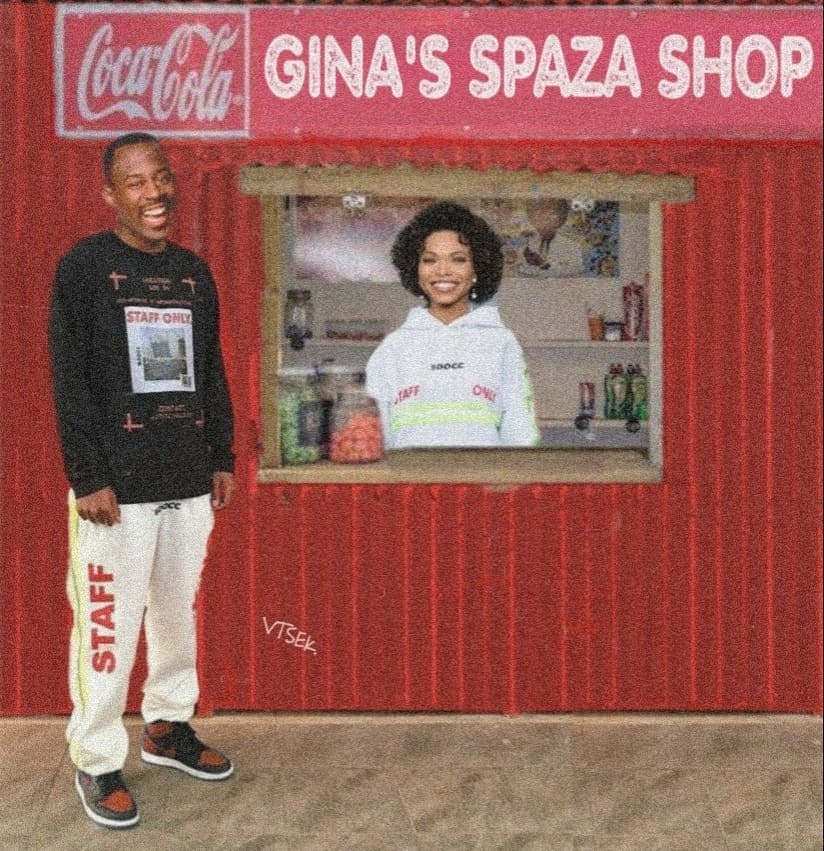 Our creativity, much like IOS 14 of our 11 official languages — Sepitori — is one of constant upgrades, innovation, intervention and subversion.
It's carried in our music, in the way we commune and celebrate, in our humour and languages — in the things we imagine. Again, I turn to Candace Sanders:
…as black people, we are dimensional. The way we construct ourselves within our chosen mediums is important to recognising the dimensionality of who we are. As we create from piecing together memories and stories, we capture ourselves through the conceptual depth and symbolism present in our work.
Dimension is recognised through subject matter and in physical form, and the selection of material and medium is important to conveying our message. Our imagination transposes our immaterial invention into something material and physically grounding.
I can't help but position VTSEK STUDIO and the work it does in this space of immaterial invention — as an exercise in visual creolisation and as an archive of the robust tongue-in-cheek inventiveness Black creativity and imagination has pulsing through it. 
It's deep but not that deep. It's new but it's also old. It's of here but also of there.