take me to the place where judas kissed jesus
i want to remember what he tasted like
holy turn my water into wine
holy paint my face with your holy seed
holy keep me on my knees
holy fuck me sanctified
holy fuck me happy
holy fuck me normal
holy help me make it through another day
Kopano Maroga, extract from morning eucharist in jesus thesis 
"The erotic has often been misnamed by men and used against women. It has been made into the confused, the trivial, the psychotic, the plasticised sensation. For this reason, we have often turned away from the exploration and consideration of the erotic as a source of power and information" Audre Lorde.
The space of cumming to oneself, your pleasures, your moaning freedoms and your capacity to feel a joy carried by sensations has been laid violent claim to by cis-het patriarchs who fear the power of pleasure and of the erotic when moving through femme subjectivities.
The overarching language and ideological map that has shaped and violently contorted the space of desire and of the sex act, colonised by misogynistic and patriarchal "authority" where pleasure and the erotic have been co-opted as tools of control, coercion and agents of dispensing scripts of shame and fear through violence.
Therefore, how we often come to know and think about the space of sex and of our own bodies overflowing with desire in relation to sex and pleasure — even in relation to the space of sex work — is often initially rooted in cis-het scripts written about the erotic that we have either consciously or unconsciously accepted and internalised.
So, it then becomes part of our life long work towards complete liberation to recuperate and seize the full capacity of our moaning, gyrating, oozing softsoftsoft bodies from this colonised space of desire. So much of my coming to myself as an autonomous individual has been accompanied by pleasure rooted in the erotic; in the name of Queer, GNB and Trans Sex Workers the world over who still remain some of the most vulnerable and marginalised folx within our societies, especially those Black and Brown individuals whose sex work is located on the streets and necessitates physicality.
This has been exacerbate by the current Covid-19 pandemic. While those sex workers with access and privilege have managed to adapt the nature of their work — some moving to working online through platforms such as OnlyFans — the fact remains,  many do not have that access and privilege and have thus – been made even more vulnerable during this time.
With organisations such as SWEAT and SWIRL doing amazing work to support and mobilise action around the rights and protection of Sex Workers, the fight within even our own country is far from over.
What follows is a conversation between myself and Wes Leal, artist and sex worker where we talk about subverting power dynamics through sex work, the politics of privilege and the intersecting worlds he has to navigate as a white Trans Sex Worker.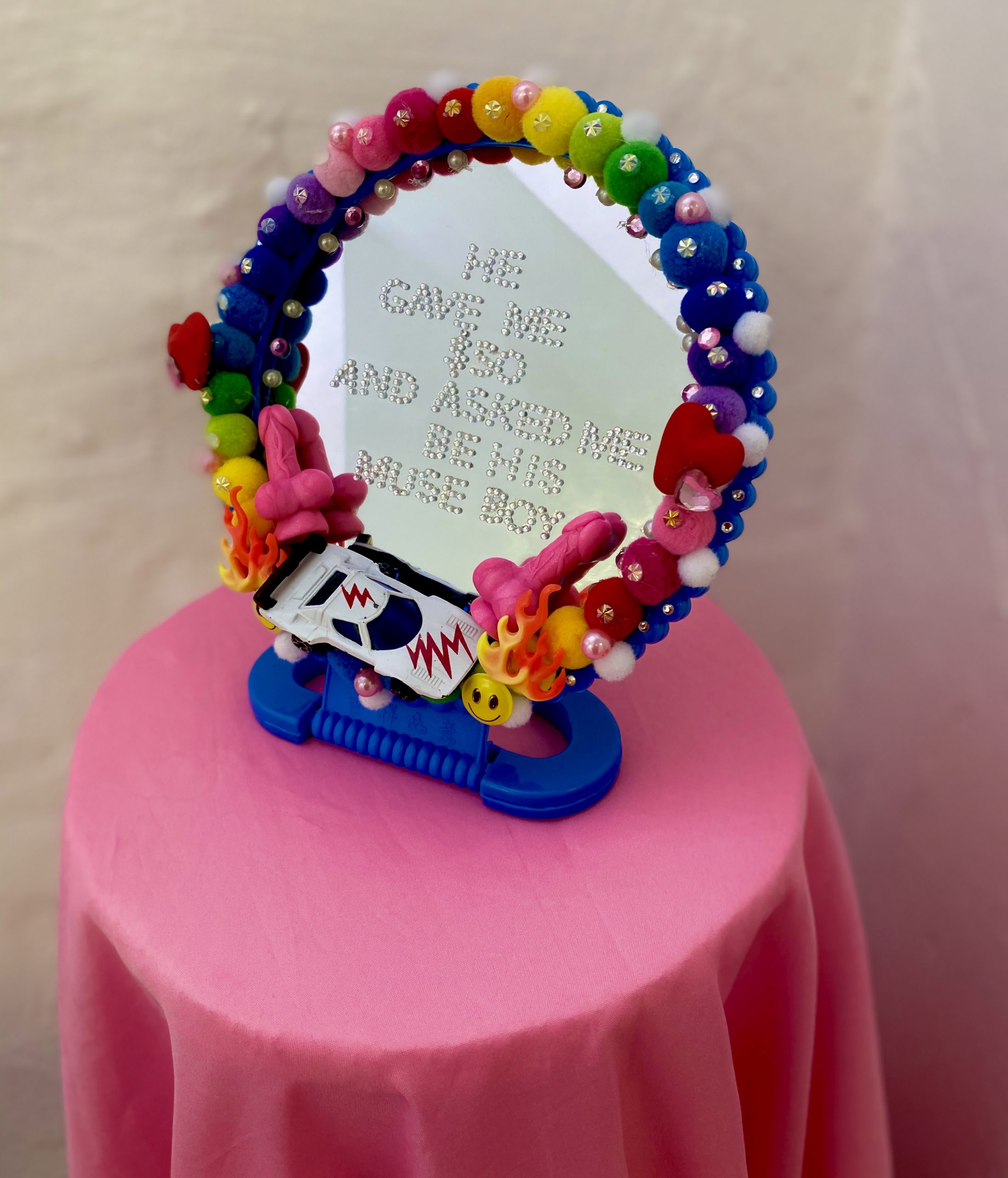 Artwork by Wes Leal
…
Lindi: I know for me, the times that I have engaged with Sex Work or operated in the space of Sex Work (which has only ever been through apps like Seeking Arrangements and when I applied to be a stripper, have been times of financial difficulty or deficit) this obviously inherently had an effect and impact on other parts of my life such as access to health care, food, housing and so on but obviously still protected by whatever form of security my Black "middle class" statues afforded. What brought you to working in this space?
Wes: That's a really good question and it's something that I still ask myself. I think a lot of things sort of brought me to the space where I am now. So, ultimately and obviously I don't do what I do for financial reasons entirely, I don't do it to pay my rent so it's not a last resort thing. It never really had anything to do with that.
I don't know, I always had my own views on Sex Work which I think were super ignorant and very… I mean my privilege was obvious in the way that I had no idea about this world other than what I was hearing at school and from my parents, and you know, all this weird stigma and weird sort of stereotypes. I was lucky enough to work with an artist in my first year who worked really closely with an organisation called SWEAT in Cape Town and I sort of got to know a lot of people who are working within the lobbying of the laws and working in all sorts of different realms of Sex Work.
There were people working on the internet and online like I do now, people working on the streets, and I think that sort of was the place where I was able to break or unlearn so much that I had already [internalised]. So ultimately, what drew me to Sex Work I think was I became aware as a Trans body that I could definitely financially benefit off of who I was and being a thin, white and conventionally attractive person, I thought I might as well give it a try. I knew someone else who was also into it.
I think I sort of got into it through Grinder funnily enough when someone was like "hey, let me pay you to come over and let's do this" and I was obviously of the very privileged position to say no that time because I didn't want to and because it just wasn't a good time for me; I was literally in school (laughs) so umm so it just wasn't going to work out for me no matter what I wanted to to (laughs).
But then I was able to make the decision to do my own research and think about it and safely sort of ease my way into the online site with access to a laptop and my phone and wifi etc.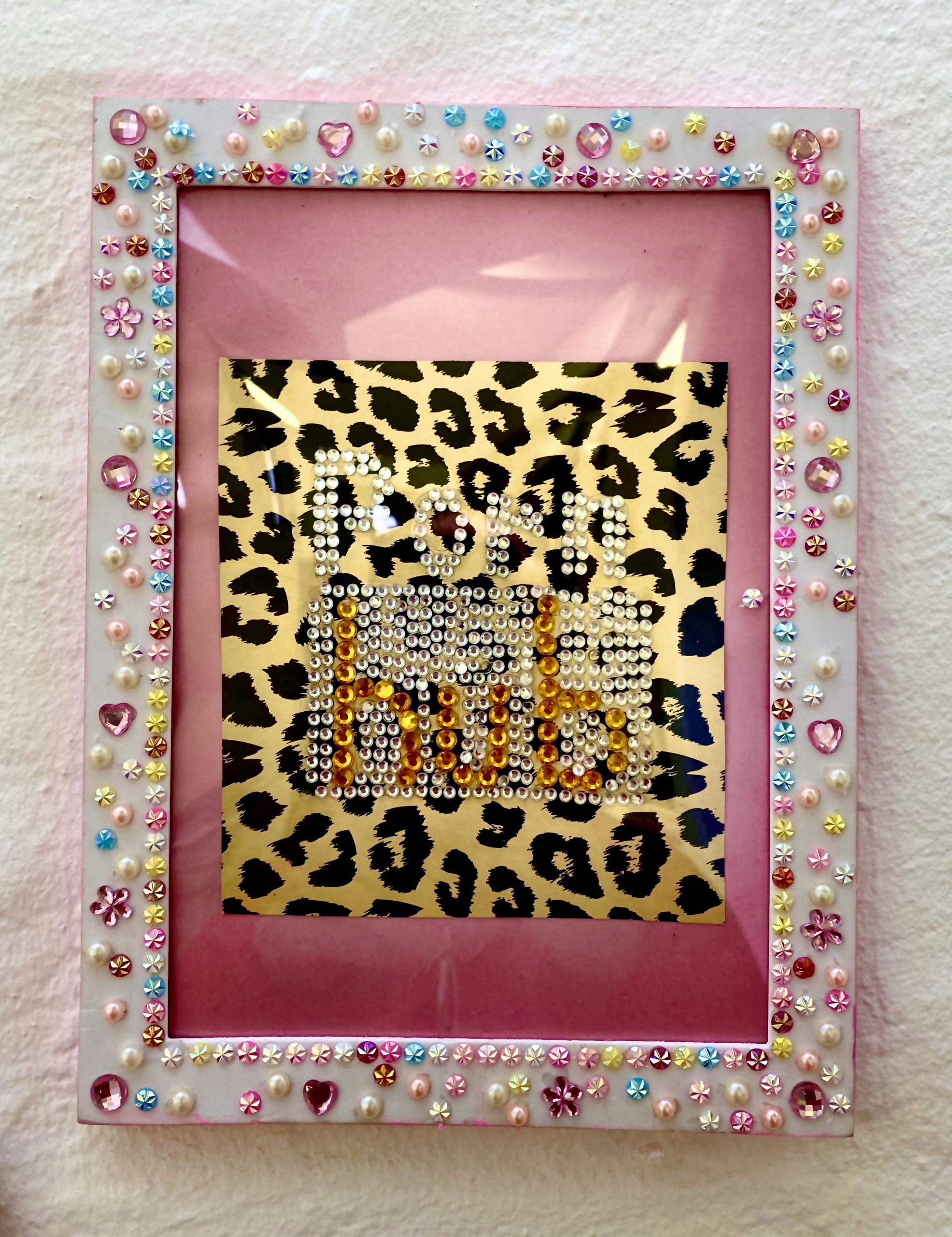 Artwork by Wes Leal
Lindi: With the sort of work you do in the space of Sex Work and even going into your practice as an artist and the sort of significance you've gained though your work, I think people make the assumption that you arrived at this place with an already "perfect politics".
However, I know even with myself my initial ideas around Sex Work were incredibly problematic; touched by an invisibilised stigma and formed around what was being circulated in the media, "hi Julia Roberts in Pretty Woman" and in many ways I'm still working through and unlearning those things. But something you said is quite interesting and it touches on a question I was going to ask about your Transness in relation to your Sex Work.
So some time ago I hung out with my neighbour for the first time and one of their friends; both amazing Black queer individuals and the friend was talking about starting an OnlyFans page targeted specifically at the most conservative right wing white supremacist demographic and just completely playing into that racialised and gendered sexualised hate, that also goes toe to toe with fetishisation.
We also spoke about this dominatrix Mistress Velvet, who is a Black femme Sex Worker who requires her clients to read Black feminist theory; I find that subversion or destabilisation of social and historical power in that intimate space really interesting in a very complicated way. Like, there was a time when one of my own Seeking Arrangements situations started taking on a dynamic where I was doing a lot of emotional labour and therapising, which fell outside of the initial spectrum of our agreement.
Have you ever found yourself having to work through or encountering a dynamic like that in your own work?
Wes: I mean obviously, it's really funny the example that you bought up, I'm actually reading this book right now called Art/Pornography: A History of Seeing and Touching and it's really interesting. It also bought up an artist whose name I can't remember as I read it a while ago but she is an Asian porn star and she's also an artist who started this site, I think its Big Fat Asian Mama.
I think she used chopstick font, she used everything she possibly could from all the amalgamations of Asian stereotypes that she could find on pretty much all the websites that were sort of around I guess during the late 90s/early 2000s and built this website for the attraction of those men exactly.
I definitely would like to think that I try do the same in terms of my art practice as well as in bringing Sex Work into it a lot more. But in terms of how I deal with the people that I have to — I guess, "put up with" for lack of a better word — it's something that I have spoken about with someone else who is Trans and looking to get into Sex Work who was concerned about the emotional labour.
I just really try keep myself as separated as possible from this persona online and I think it's definitely a lot easier for me as again; a white masculine presenting and conventionally attractive thin person. I don't see nearly as much as definitely what any Black womxn would face on the internet so I think for me it's a lot easier to say "oh I just shrug it off".
But it's very different for people who have different experiences [to me]. I see the way people are treated online and that is something that I think as white Sex Workers we can't just be [silent and] complicit because it's in our DMs that kind of stuff happens.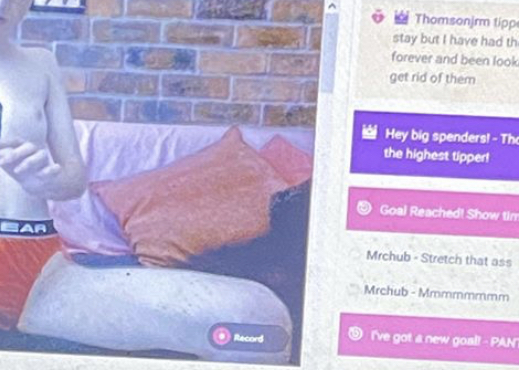 Photograph by Wes Leal 
Lindi: So this persona you talk about, when you're assuming form and transmuting into it, is it something that happens spontaneously or is there a ritual that it's located within?
Wes: Lol, it's a funny one cause I guess my Sex Work persona is ultimately the most confidant version of me. It's the version of me that like no-one knows and no-one will ever really know because — if only I could ever be that confidant in real life… It would be really cool and I think it was weird to get into in the beginning especially recording yourself doing a lot of different things – a lot of different sexual things – is quite uncomfortable in the beginning.
Recording yourself on camera for a lot of people is uncomfortable enough as is, you know, and I used to be extraordinarily camera shy as it is anyway. So I think, with the process it took me a while to get into it, I mean in the beginning I did a lot of work that was umm sort of shot shoulder down.
It took me a long time to feel comfortable and to feel my body not shaking and like be okay. I guess it's kind of like acting, it's terrifying and you feel like a complete fool but once you do it and you stop feeling like a fool – it's cool. And as I said I wish I could be that person all the time, I'm so confidant.
Lindi: I think in a sense Sex Work can also be a healing space but one that requires extreme honesty — with yourself and your partner(s) — and courage, because it is complicated and messy much like the human experience itself. I have this thing I started saying a while back, about "cumming to and within myself". In a sense it is a declaration and praxis of unlearning and recovery through my body, its senses and desires in all of their dark and light shades.
Where I get to uncover my own intimate pleasure map. Where a body that is mine with all of its H/history can carve out its own language of pleasure outside of white hetero-patriarchal supremacy and what I have internalised from it.
hat affects and impact has Sex Work and your artistic practice had on your intimate relationship with yourself and on the relationship you have with your socio-political identity and its intersections?
Wes: Sex Work has drastically affected my relationship with my body as a Trans person. I've unlearned shame that I wasn't even aware was passed onto me through the overriding narratives of dysphoria that cis people rely on to try to understand Trans people.
I was taught to believe that because I often (not always) felt disconnected from myself, my genitals etc that I must hate those things about myself instead of approaching them with neutrality and acceptance. Sex Work has been a process of gaining confidence within myself as well as unlearning the cis-heteronormativity of sex and sex acts.
As a Trans person I often felt that there was one way in which I should be having sex in order to affirm my identity. Sex Work allowed me to explore myself outside of this narrative and once I was (inevitably) fetishised, I embraced it. The validation of payment was an added bonus because the best part of it was having people truly admire parts of me that I hadn't let myself properly see for such a long time.
I quickly realised that firstly, it was a waste of time to hate something about myself that I can't presently — if I even wanted to — change and secondly, how could I hate something that is one of the many reasons I'm celebrated on the platforms I work on?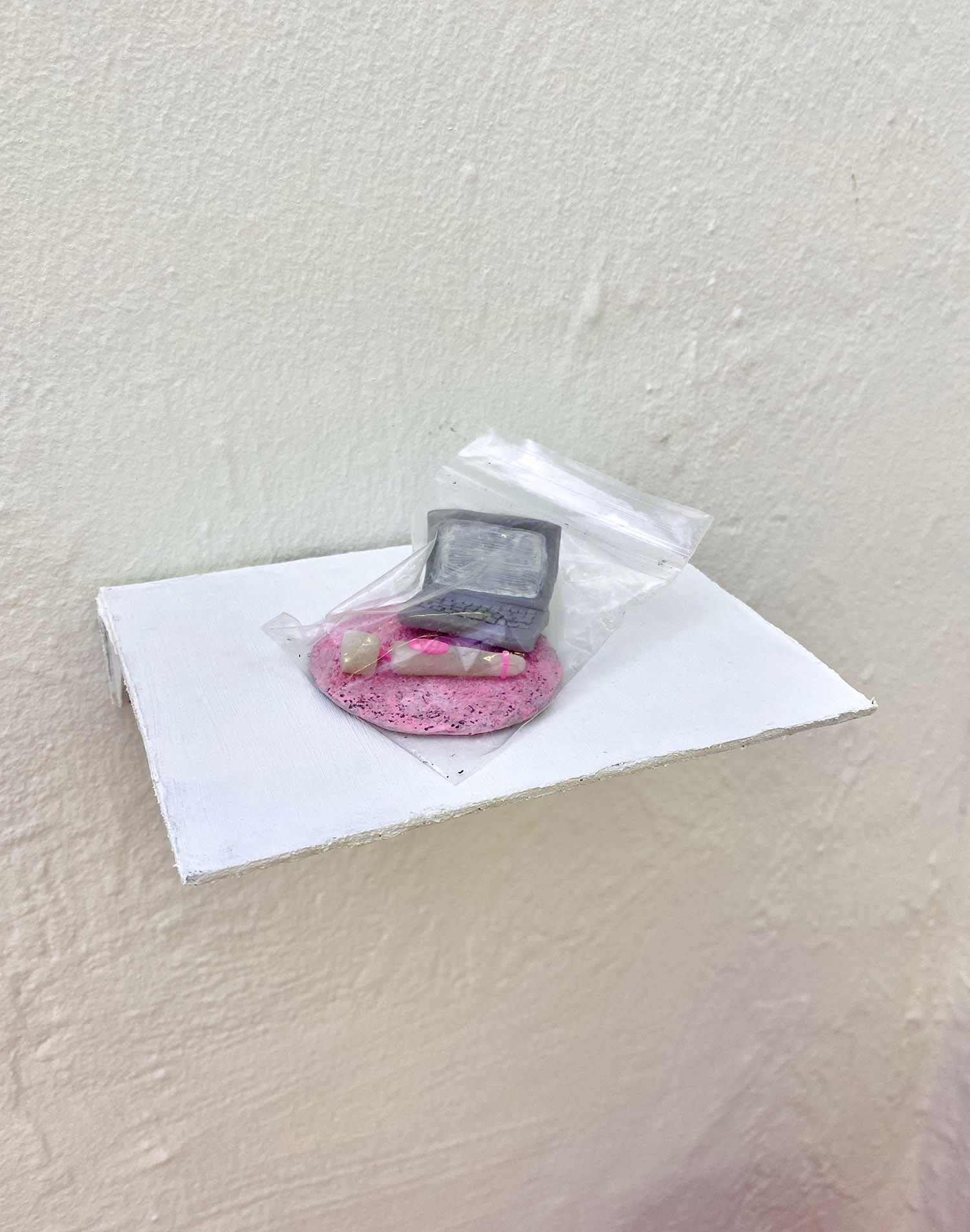 Artwork by Wes Leal