"I wanted to celebrate, you know, my flavour, my body and my music taste. I'm very inspired by colour. I think that the word 'juice' is so descriptive and automatically triggers your mind to think of something flavourful and abundant. That is where the title came from", expresses MISS MOJO, explaining the title of her debut EP Juicy.
The seven-track project is a dive by the Black Trans community activist, curator and personality, into sexuality and body positivity through the sounds of alternative R&B, experimental house and rap.
One could say that for MISS MOJO, becoming a musician was inevitable. She spent a substantial amount of time in the music industry — working behind the scenes as a ghost-writer and in project development for solo acts — before venturing on to take centre stage as a recording artist herself with Juicy.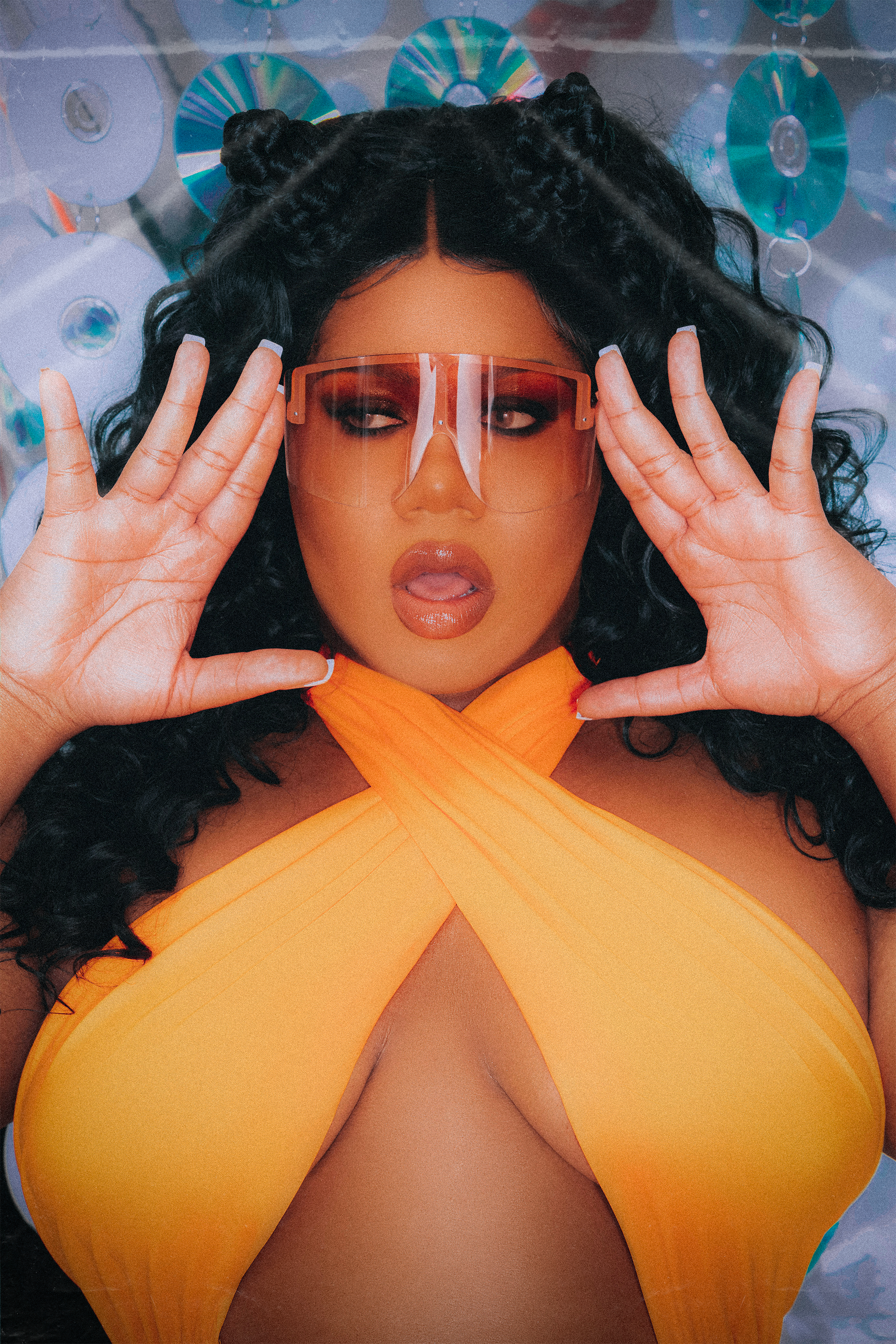 The EP holds a lot of emotional significance for MISS MOJO, as it symbolises her stepping out on her own sonic creative path. "It's a new journey. I've been in the music business for over 18 years behind the scenes so this is the first time I'm stepping to the forefront and it's the only journey for me. I'm finally giving people the art that has been missing for so long," she shares. 
The project opens with the upbeat and club kid-like song — "Call Me" — with MISS MOJO's vocals coming in soft and sultry, setting off the record's sensual tone. Talking about the song, the Brooklyn-based Femme Queen explains: 
It definitely brings the message [of this project]. I want people to think like, 'Wait, what is this? This is good. This is intriguing. I want to know more.' When I wrote it, I just had this vision of me just pulling up to a guy at the club and whispering in his ear, letting them know what time it is.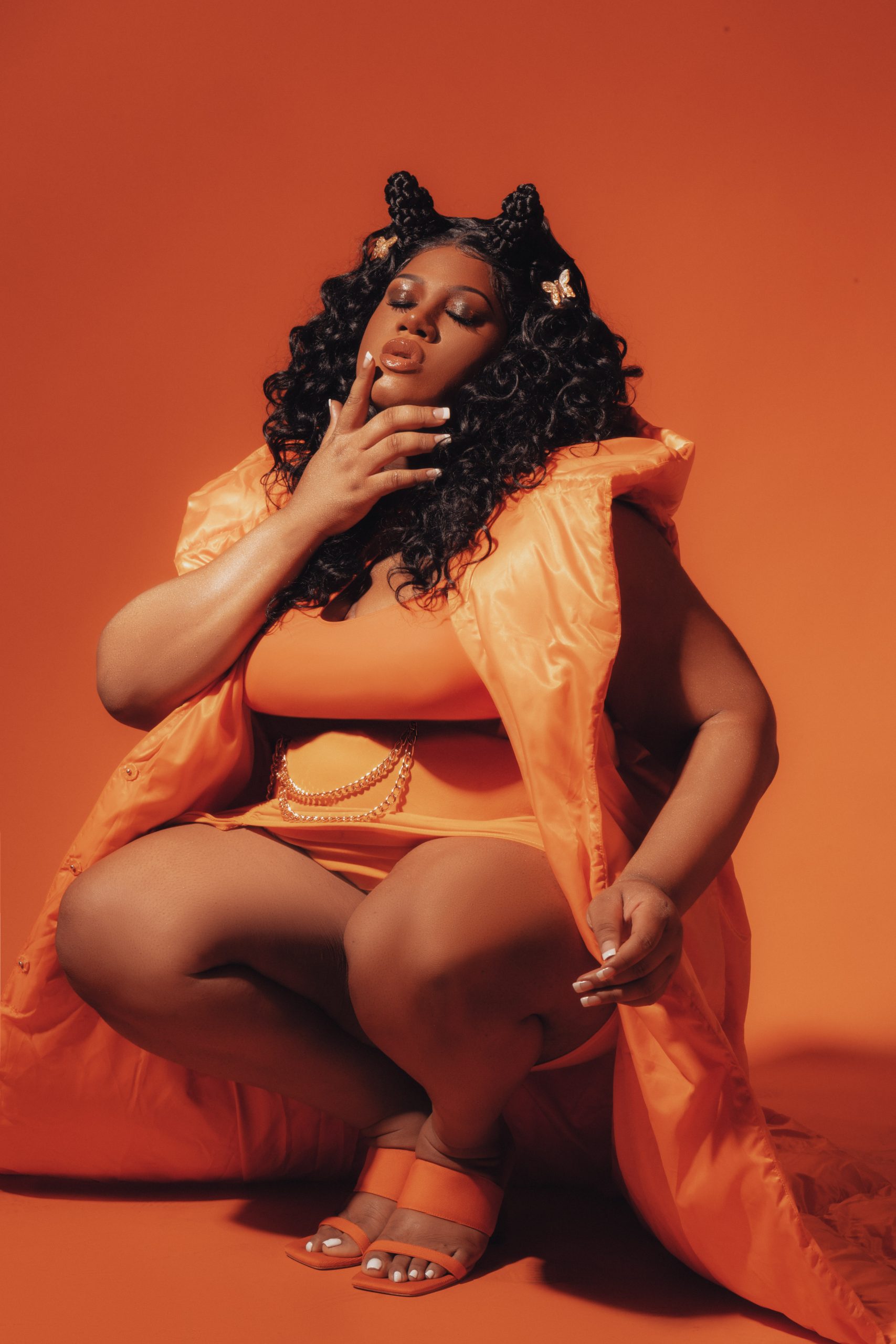 The explicit sexual energy is cranked up to the nines with a song like "Lip Service (Interlude)" which is about giving erotic lip services and "Pan Paradise" with lyrics speaking to pleasure and sex.
Rapping on the songs, MISS MOJO brings a Brooklyn grittiness and attitude to the tracks that is very Lil Kim-esque. Sharing her thoughts on Juicy  she states:
Big girls are also sexy. We also have sex appeal. Being the wordsmith [that] I am, I just wanted to convey that in a real hip hop way. Everyone raps about p*ssy this, p*ssy that and that's cool — but I wanted to add real lyrical context to it and make it hip hop. I wanted to bring that back. It's almost reminiscent of Lil Kim and Foxy Brown in the '90s. I'm from Brooklyn, so there's no way I'm not influenced by them.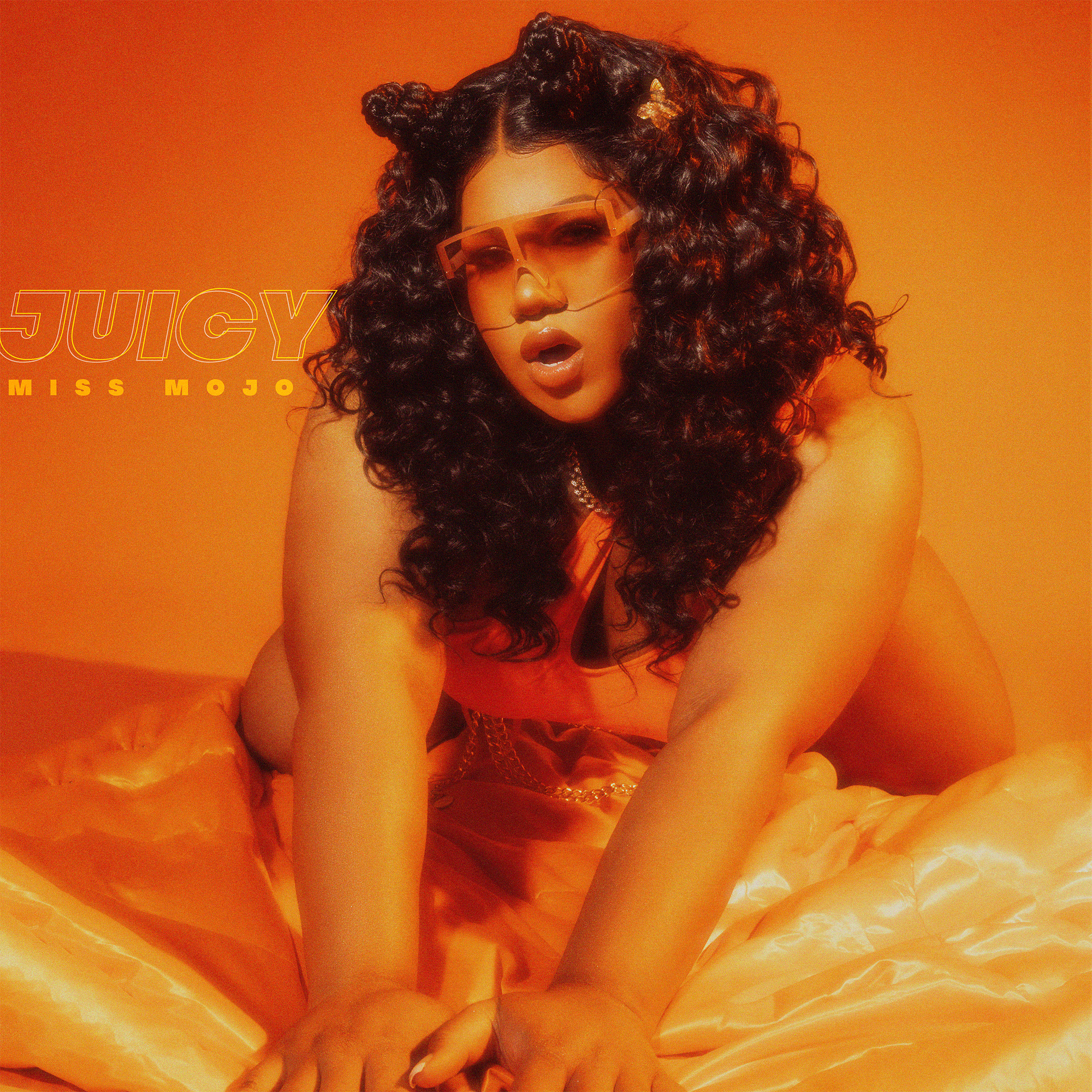 The EP closes with "It's Whatever", which is a more sensual record where MISS MOJO tells the story of showing interest in a potential romantic partner until she realises that he is not honest about his intentions. It interpolates Faith Evans' "You Used To Love Me" and Blu Cantrell's "Hit Em Up Style" — changing in style and tone for a cinematic ride. MISS MOJO says it was the most difficult song to make for the project: 
It took me a month to write that track because the beat was pulling me [in] so many different [directions]. The writing was extremely hard because usually when I write, the beat has to feel like water. I have to be able to swim in it and it has to inspire the words to come. The beat inspired so many feelings and I didn't know how I was going to end the project.
But when I was able to just sit down and evaluate the story I wanted to tell, I was able to put it into that song. The track has three parts to it. There's an intro part, a middle part and the last part. It was the hardest record [to make] but it's one of my favourites.