Modise Sekgothe is a multifaceted Johannesburg-based artist with multiple titles. Performance poet, actor, playwright, vocalist, and instrumentalist. Each title is representative of a world that he has created through the mastering of his pen. The foundation of Modise's worlds is writing, which is seemingly a need.
The urgency to write began when the verbose poetic nature of Underground Hip-Hop "happened" to Modise in 2008. This genre of music is congested with information, which caused Modise to pick up a dictionary, a thesaurus, books and do extensive research in order to understand and exercise his own personal skills during cyphers. "I was just going at it…for a solid two years, every single day for at least an hour, I was doing that and it was bad, it was all bad, but it was a kind of chaffing away at the muscle because I had naturally found that by the time I was getting into the poetry space in UJ (University of Johannesburg) in 2010, I knew how to put words together, what to throw away and the muscle of writing was much, much stronger."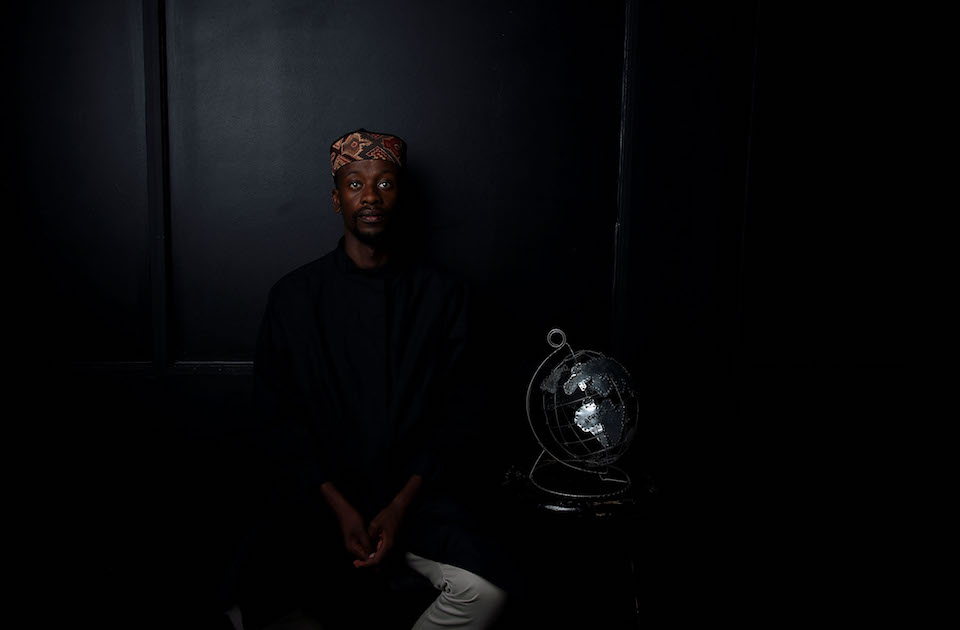 In 2014, Modise's poem To Die Before You Die, won the Perfect Poem at the Word n Sound Awards and the "pressure from the natural journey as a fickle human" the achievement was "a sort of shadow" afterwards. "There is a period when the weight of what you've done sort of interferes with what you're able to do moving forward but if you are good for yourself, you can see the toxicity of that and you can wake up as quickly as you can."
Modise's awakening to the abundance of creativity within him has been successful. Alongside multimedia projects like Metropolar and Mirror Me, he has also combined his poetry into a musical live context as Children of the Wind, with kindred musical creative.
Most recently as Modise journeys towards an album, he created an EP, DIPOKO tsa DIPOKO. The title of the EP hauntingly uses the words 'poems' and 'ghost' as these chilling musical compositions and soul-stirring vocals bring life the ghosts of poems / poems of ghosts / poems of poems / ghosts of ghosts.
You could find Modise and Itai sharing their gifts at the Curiosity Bagpackers in Maboneng every Sunday afternoon or find out more of Modies's upcoming works and performances Twitter or Instagram.